How to play MKV on Mac?
For people who is a new Mac user, you might have below questions: Can you play MKV on Mac? How do I convert MKV files on Mac? How can I play MKV files on Mac QuickTime? What Mac apps can play MKV? What is the best MKV video player on Mac? Can VLC convert MKV to MP4?
For all of these questions, you can get the answer in the below article. MKV is commonly used for playing high-quality HD 720p or 1080p movies and videos. However, by default, Mac OS doesn't support MKV file format and its codecs.
QuickTime can play mkv after you installed Perian Plugin
Perian, a QuickTIme plugin, which can help in playing MKV video files on your Mac. And it is an open-source plugin for QuickTime, after installed, you can open MKV files in QuickTime.
The only limitation is Perian only supports a certain version of QuickTime, like 7.6.6.
The best 3rd party Media Player on Mac
There are plenty of great video players on Mac; they are the best alternative media player to QuickTime. Here is a few of them, you also can read The Best 6 Video Player for Mac to find the one which is suitable for you.
Omniplayer is the most stable video player. It supports all video/audio formats and local streaming to the TV. You can mirror your video to your TV to watch it on a big screen. And other features like video/audio equalizer, subtitle auto-download, picture-in-picture feature. Even the video recording to gif. This is the best of the best.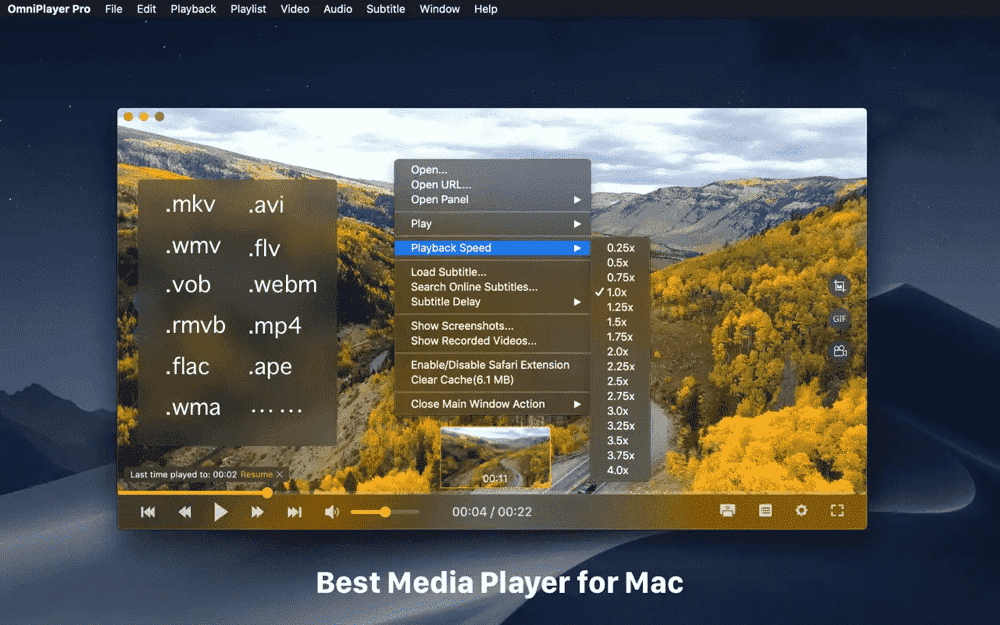 VLC, The most famous video player in the world; although the UI is very old fashion, the user experience is strange, but it is the most stable video player for all platforms, no matter for Windows/Mac or for Android/iOS.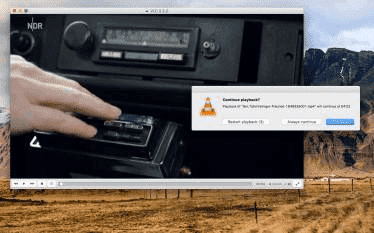 IINA, The modern media player for macOS, IINA is born to be a modern macOS application, from its framework to the user interface. It adopts the post-Yosemite design language of macOS and keeps the pace of new technologies like Force Touch, Touch Bar, and Picture-in-Picture. This is the description in the home of IINA, so you know this is an open-source tool to give a different experience on Mac.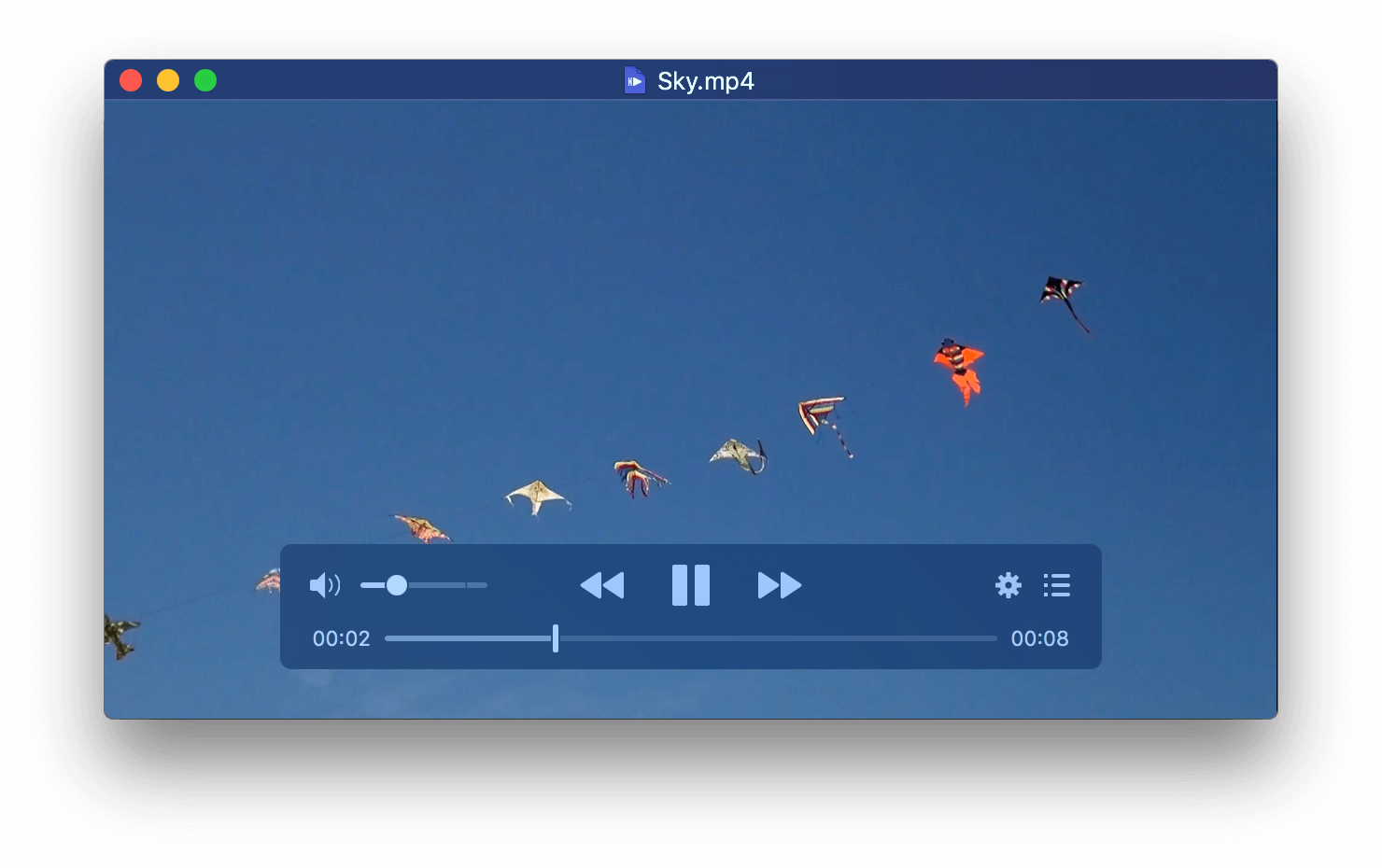 Others tools like MPlayerX, Elmedia Player, 5K Player, XBMC Player etc. You all can find the package on the internet and have a try; it is almost the same as Omniplayer and IINA.
Video Converter to convert the MKV to MP4, MOV, M4V or any other formats.
This is the alternative way to play MKV files, as we all know MP4 & MOV are supported by QuickTime Player. You can use OmniConverter to convert the MKV files, and OmniConvert provides a default template for you to convert to any device's default format, like iPhone, iPad, Mac. You do not need to figure out the detailed settings; choose what kind of device you want to play this media file, then you will set everything for you.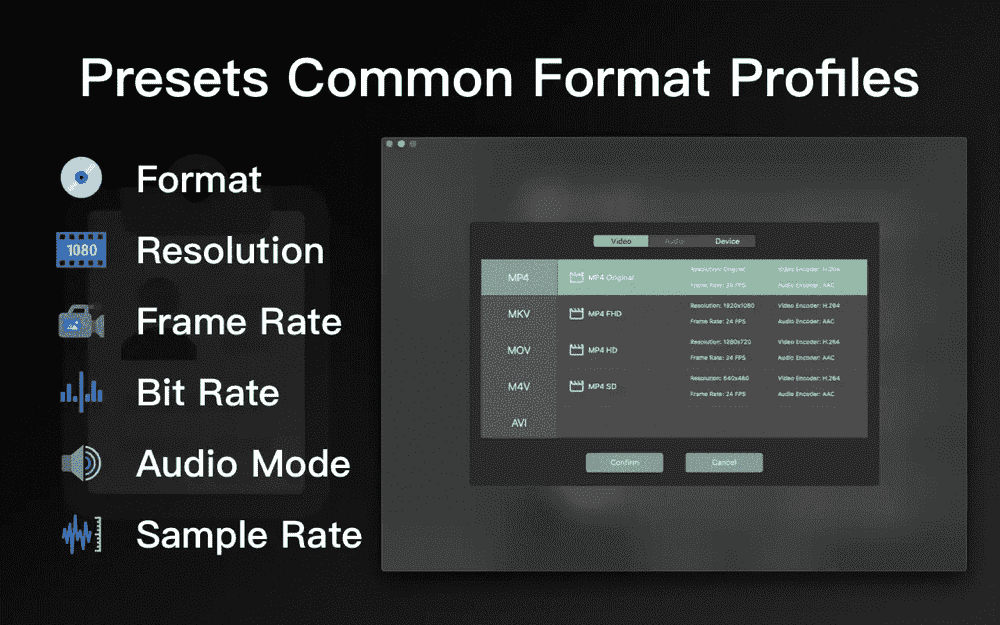 Conclusion
There are already plenty of solutions for you. Maybe five years ago, there is no qualified media player on Mac AppStore. Still, in 2021, all the apps in this article can play the MKV files without any issue on Mac.