How to install/uninstall Mirror Audio Driver
Install audio driver
Download the Mirror Audio Driver
After downloading the package, install it and follow the guide panel. You will find a Mirror Audio Driver in your system audio list to mirror the audio to the TV.
During the installation, if you receive an error message like this: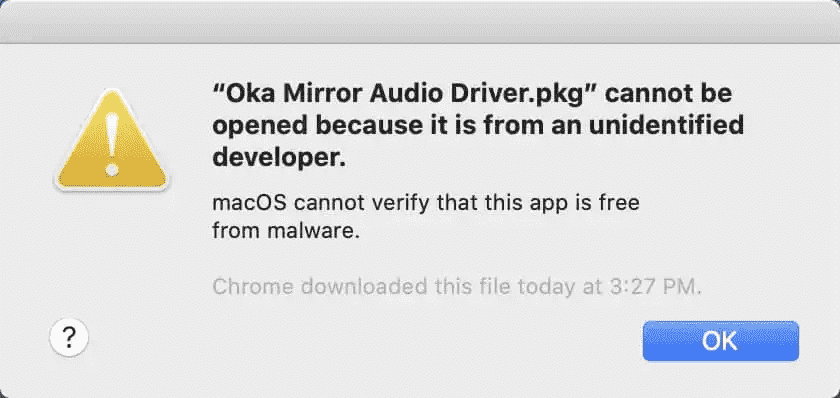 Just go to System Preferences -> Security & Privacy -> Select Open Anyway, as shown in the following screenshot: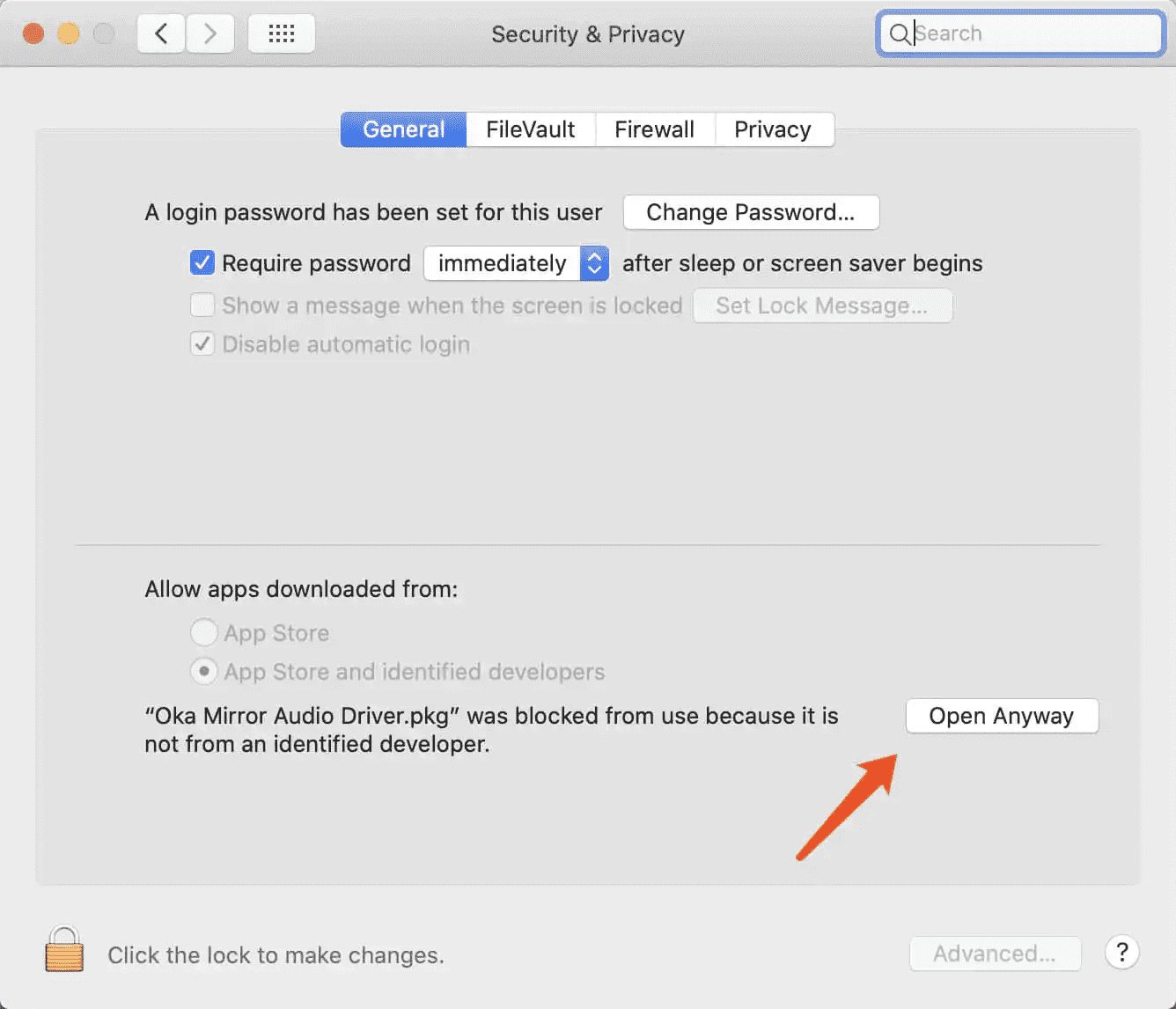 Uninstall audio driver
Open Finder -> Press [command + Shit + g], then input /Library/Audio/Plug-Ins/HAL/
Delete the "Mirror Audio Driver.driver"
Reboot system or input "sudo launchctl kickstart -kp system/com.apple.audio.coreaudiod" in terminal app.