How to install/uninstall Omi Audio Driver?
If you used Omi Screen Record to record your screen or web camera on your Mac, by default it can not record with your system audio or zoom audio or teams audio, you need to install an audio driver.
Install Audio Driver
Just download in Omi Screen Recorder Audio Driver
After download the package, just install it follow the guide panel, you will find a Mirror Audio Driver in your system audio list to mirror the audio to TV.
During the installation, if you receive an error message like this: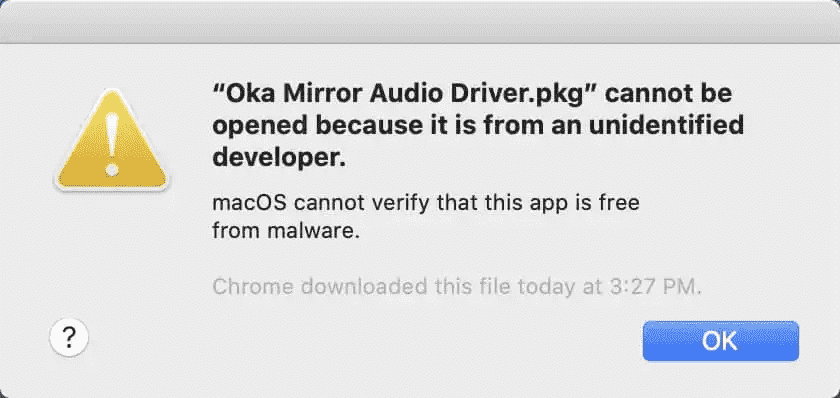 just go to System Preferences -> Security & Privacy -> Select Open Anyway as shown in the following screenshot: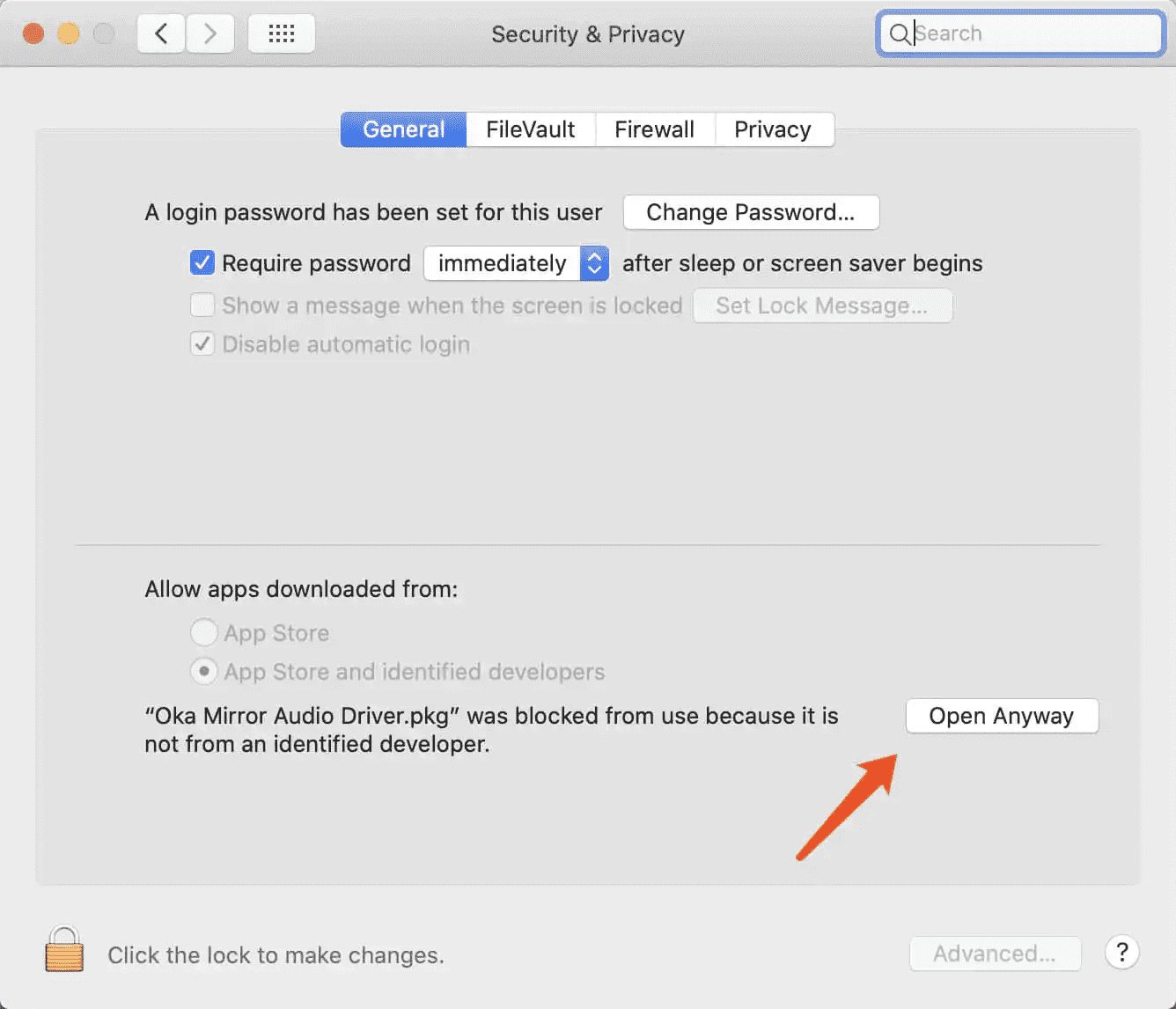 Uninstall Audio Driver
Open Finder -> Press [command + Shit + g], then input /Library/Audio/Plug-Ins/HAL/
Delete the "Recoder Audio Driver.driver"
Reboot system or input "sudo launchctl kickstart -kp system/com.apple.audio.coreaudiod" in terminal app.
Remove the Omi Recorder Aggregate
If you want to record with system audio, please do not remove this. Unless you do not want to record any audio, you can remove it.
Open the Audio MIDI Setup through the mac Spotlight, select the Omi Recorder Aggregate, then click the remove button in the left corner.