Many users face the challenge of accessing media content stored on Quark Cloud Drive directly from Vidhub, as Quark Cloud Drive does not provide an open interface for direct integration. This tutorial will guide you through the clever utilization of Quark Cloud Drive and provide a detailed explanation of mounting methods for Alist Cloud Drive. Discover the tool Alist, a space-saving gem for cloud storage, and learn how to make the most of it!
Step One: Mounting Quark Cloud Drive on Alist
Open Alist and navigate to "Storage," then click on "Add."

Configure the Quark settings in the drive.

Provide the required information. Fill in all fields except for the cookie, following the provided instructions.
How to fill in the cookie?
Log in to Quark Cloud Drive.
Press FN+F12, choose "Network," and refresh the page.
In the search bar, type "sort." Click on the first request, select "Headers," and locate "Request Headers." Copy the entire cookie and paste it into Alist.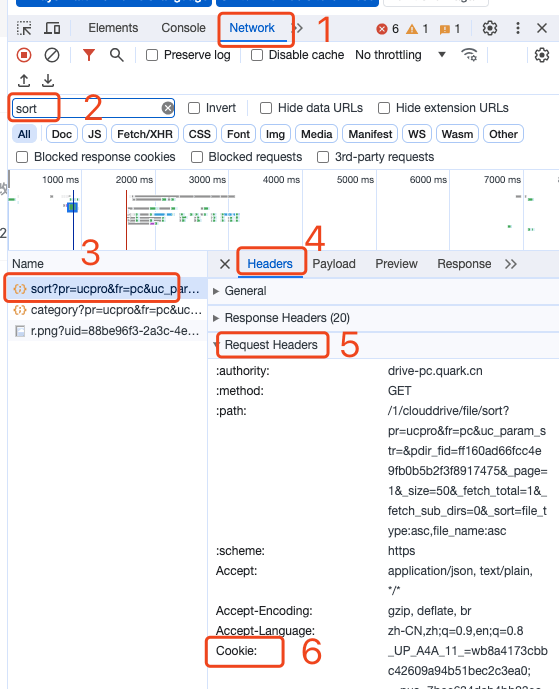 Step Two: Mounting on Vidhub
Open VidHub, click on "Add File Source" > "Add WebDav."

Enter the IP address of the Alist device in the Server Address. If you don't know how to find the IP address, you can refer to this guide.

The port number defaults to 5244, and you can enter the Alist username and password. If not available, you can leave them blank.

Enter the path as "/dav," click "Confirm," and the mounting is successful.
Now, your Quark Cloud Drive is successfully mounted! Wait a few minutes for the media library to load, and you're all set!