How to write NTFS disk on macOS Ventura?
Ventura released many features like Stage Manager, Continuity Camera, Email, Spotlight, etc. But there is bad news for NTFS drives. There is no permission to write NTFS drivers. There is still some way to support the NTFS Drive on Ventura, but you need to install some 3rd party application.
What is changed in Ventura?
macOS support the NTFS read/write with a simple command mountntfs (You can find it by running ls /sbin in the terminal), but this is removed on Ventura. Even if you tried with mount -t ntfs , there would be an error message since there are no mountntfs & ntfs.fs anymore.

So Mount for NTFS can not support Ventura now.

The simple solution to support NTFS on macOS 13.0 Ventura
Try to install Omi NTFS Disk. It provides two versions. One is released on Mac App Store, and the other can be downloaded on their website. If you are using macOS Ventura, both the App Store and PKG package are the same. After installing the app, you need to install a helper to enable the NTFS read/write permission.
But if your macOS version is lower than Ventura, the Omi NTFS on Mac App Store is easier to set up.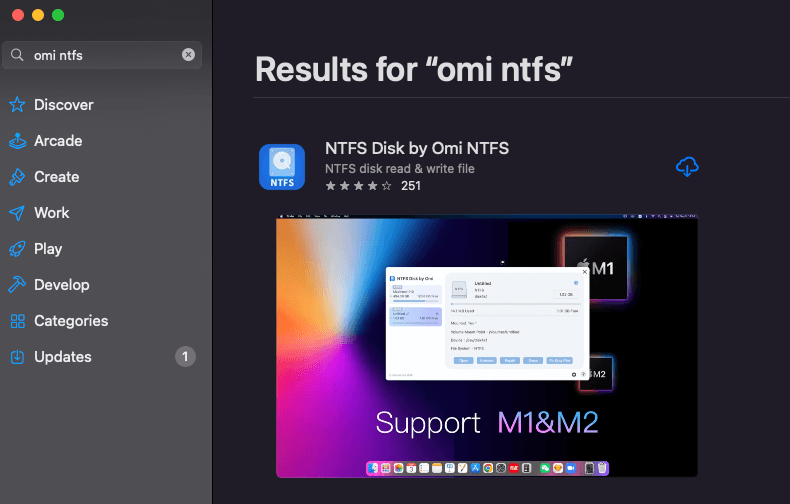 Support NTFS with some command tools
If you still want to support NTFS with some command lines, you need kernel extension support, which is kind of complex. But here are some articles with detailed steps.
How to Write NTFS Drives on macOS Ventura?
If you are not a tech guy, I suggest we skip this, still try with the Omi NTFS Disk Pro and follow the installation steps to support this.
So this is how to write NTFS drives on macOS Ventura. We hope Apple will release the fix at a later stage.