Best Potplayer Mac Free Alternatives
Potplayer is the best multimedia player on windows OS, it provides the maximum performance with minumum resourcing using DXVA, CUDA, QuickSync. Daum Potplayer is the best video player on windows platform.
Is PotPlayer available for Mac?
Is PotPlayer better than VLC?
Why Potplayer is not released on Mac platform?
Maybe you are courious why such a great tool is not released on macOS, Potplayer focus with windows media file format, it did not touch any video encoding or streaming on macOS. Potplayer just released the support for 3D experience. You can using your 3DTV or PC with any of output format (Side by Side, Top and Bottom, Page Flipping). But it is 2022 now, there are a lot of free alternatives on macOS.
One of the best PotPlayer alternative, Omniplayer is released on Mac App Store, the average rating is 4.8 stars, so it is a great video player which got user's recommendation.
Why it is so successful on macOS?
The core video encoding module of Omniplayer is VLC open-sourcing library. And VLC is an freemium solutions for all OS include Windows, macOS, iOS, Android, Linux. So Omniplayer can support all kinds of video/audio formats, it supports the mp4, mkv, avi, mov, wmv, flv, mp3, flac, ape, mpeg, m3u8, m3u etc. It also support subtitle format like srt, ass, ssa, idx&sub. User can adjust the playback speed from 0.2X to 4X.
Omniplayer also can play YouTube/Vimeo without any Ads or play the online streaming video in background. If you have a FTP/SMB server, you can use Omniplayer to play the files on server easily.
If you do not have the subtitle for the video file, you can just search inside Omniplayer, Omniplayer integrates with open-subtitles.org, you can just open the video file then you can find the matched subtitle automatically.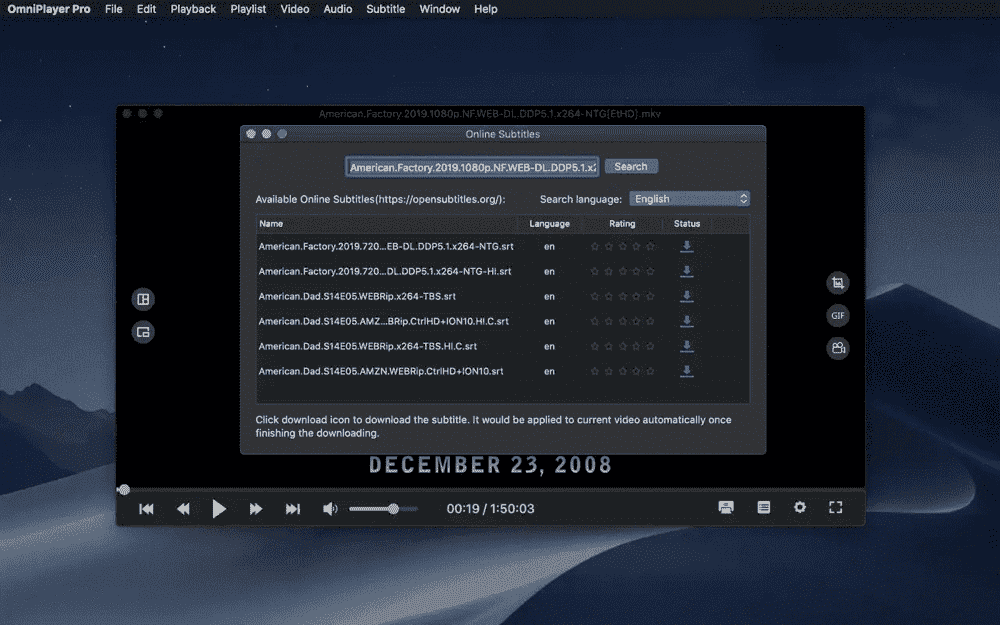 What is the special feature of Omniplayer?
Cast video/audio to the TV, Samsung, LG, Sony etc. Omniplayer also support all kinds of devices like Chromecast, even Roku TV. For airplay, you can cast directly from your mac.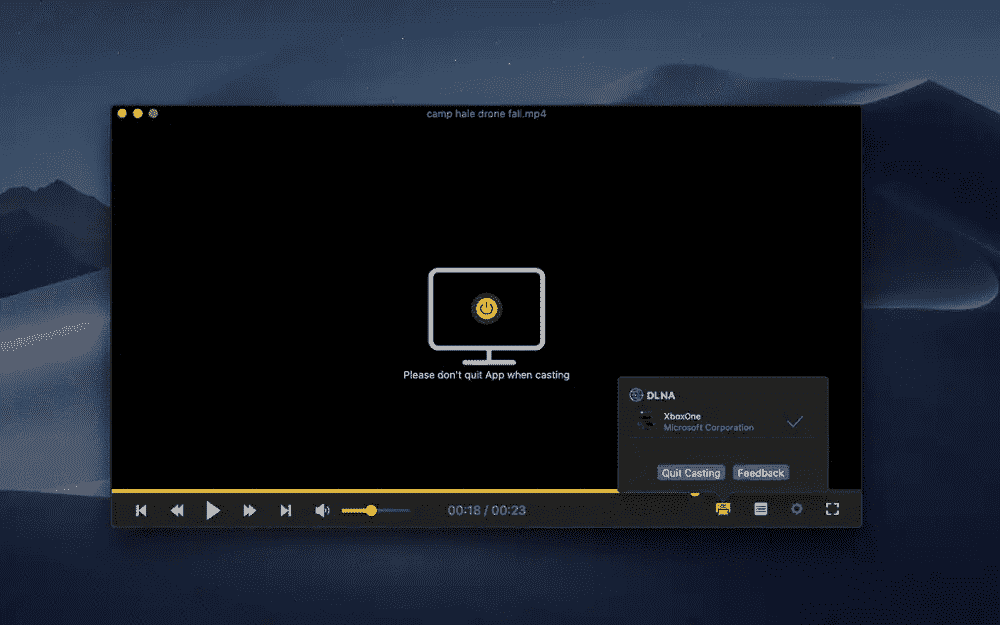 Take a screenshot of the video or a gif or a video clip. Omniplayer can take a screenshot with different formats. it can generate gif image up to 60s. Or even generate several thumbnails for a movie file automatically.
Conclusion
There is no plan to support macOS for PotPlayer, so if you want to have the same experience on macOS, Omniplayer can be one of the best alternatives.