The best Free Craft Alternatives on macOS Monterey 2022
Many apps can help users take a note or write some text. And we have a new one that got the apple store reward in 2021, craft.
Are there any alternatives for this kind of note app?
What is the craft app?
How do you use the craft app?
Does the craft app work offline?
Does craft support tables?
Craft - A Powerful, Native Notes and Collaboration App
There are a lot of note apps in 2022; why does Craft still win the Apple Review Award? Do, "Taking notes to the next level," Craft brings back the joy of writing. As the slogan in Craft.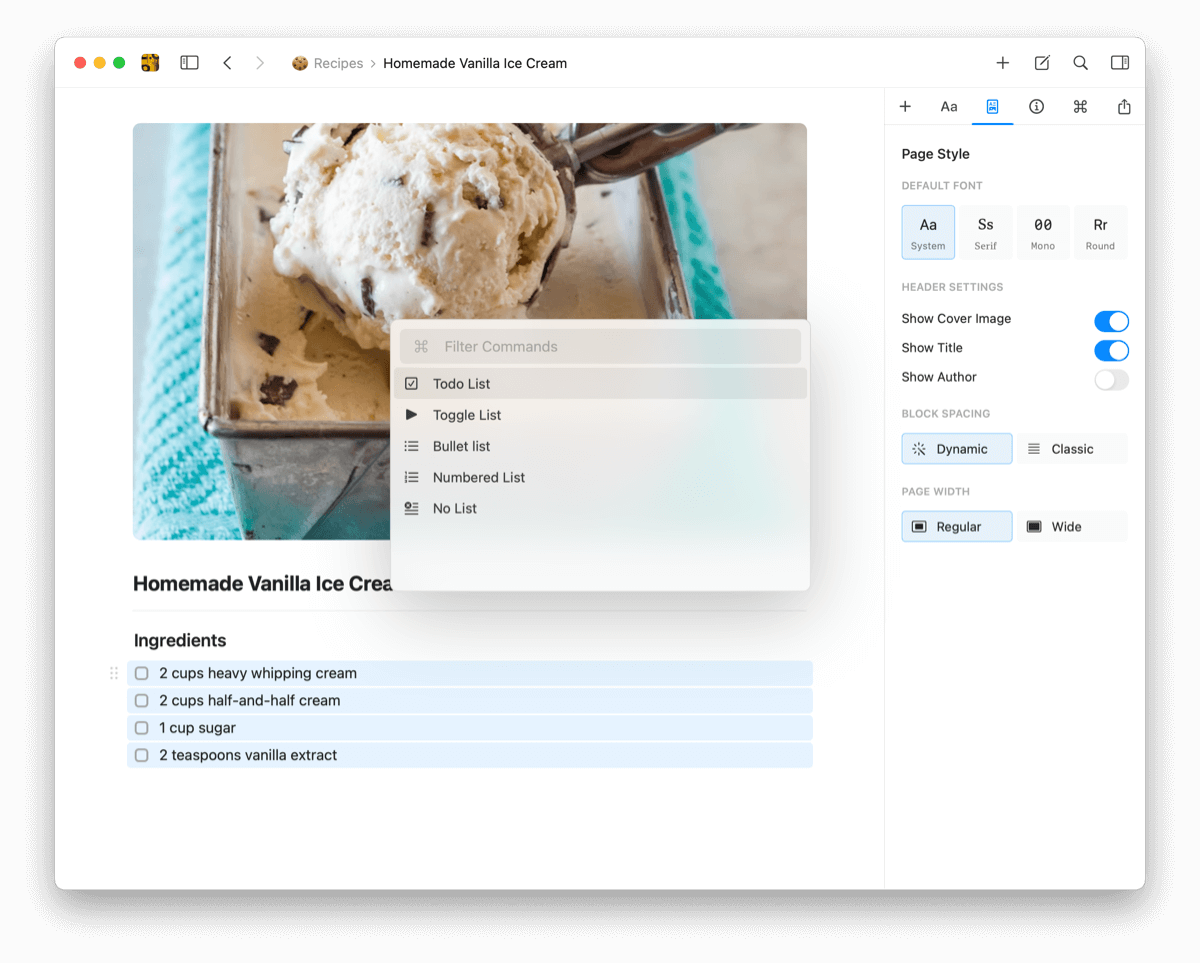 Like most note apps, Craft only provides the iPhone, iPad, and macOS versions. Its features differentiate it from other note/document apps you can use today. The most important are:
Unparalleled mobile editing experience
When it comes to the ease and intuitiveness of writing and editing on touch devices, there's no match for Craft. You no longer want to wait until you "get in front of your laptop" - it's just as good to use it on touch as with a mouse and keyboard.
Structured & Linked Notes
Craft allows you to nest notes within notes - creating your structure - and making thoughts easier to group and organize. It also allows you to easily create links and connections between pages via @page links.
Frictionless Sharing & Export
With Craft, you can share your content via a link or collaborate with others in real time. If you decide to export your content, you can choose between many export formats: Email, Markdown, TextBundle, PDF, and Print Export.
Works on all your Apple Devices, Online & Offline
You can use Craft on iPhones, iPads, and Macs - you no longer need to switch tools as you move between devices.
Craft works online and offline as well - it always stores all your documents on your device - so these are available independent from your network connection. More than that - you can keep editing without an internet connection, and Craft will upload any changes once your connection is restored.
Visual Content as a First-Class Citizen
Most writing apps don't treat images and videos as first-class citizens. We believe these are just as important a part of creating and sharing content as text - so we made sure Craft integrates media beautifully.
Oka Todo - Best Free Task Manager and Reminder on Mac
Another note app that only provides iPhone/iPad/macOS versions. The main UI is fancy and straightforward; Oka Todo provides big window mode, status bar mode, and side note mode. Oka Todo will show a flowery side note on your screen. I like the side note mode; the colorful sidebar reminds me to take notes and finish my planned task.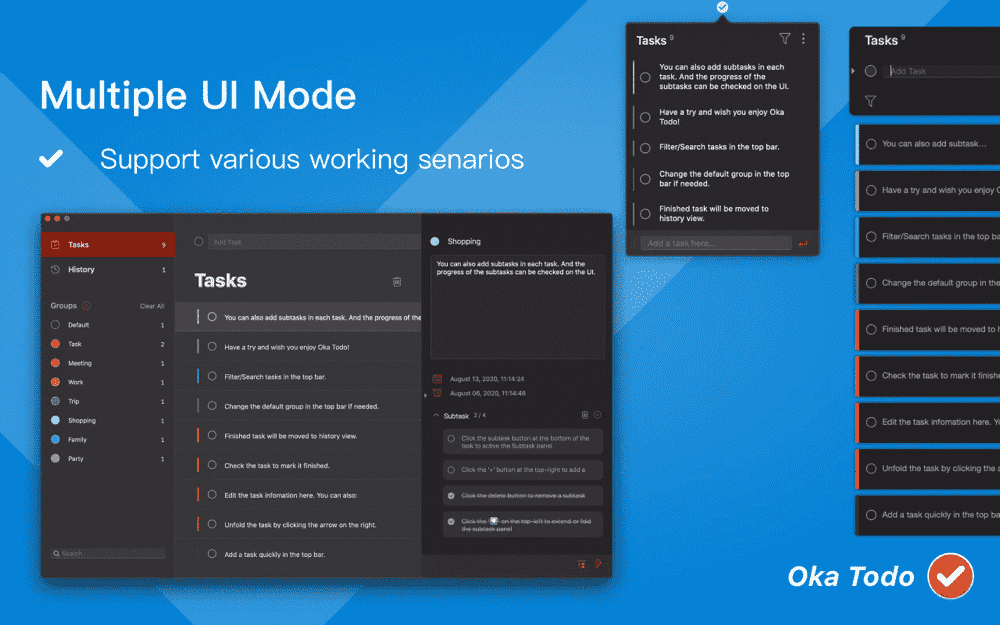 Easy-to-use and Powerful
Set reminders, calendar items, and mark completion. You have everything on the app side, and it is not a complicated app and UI.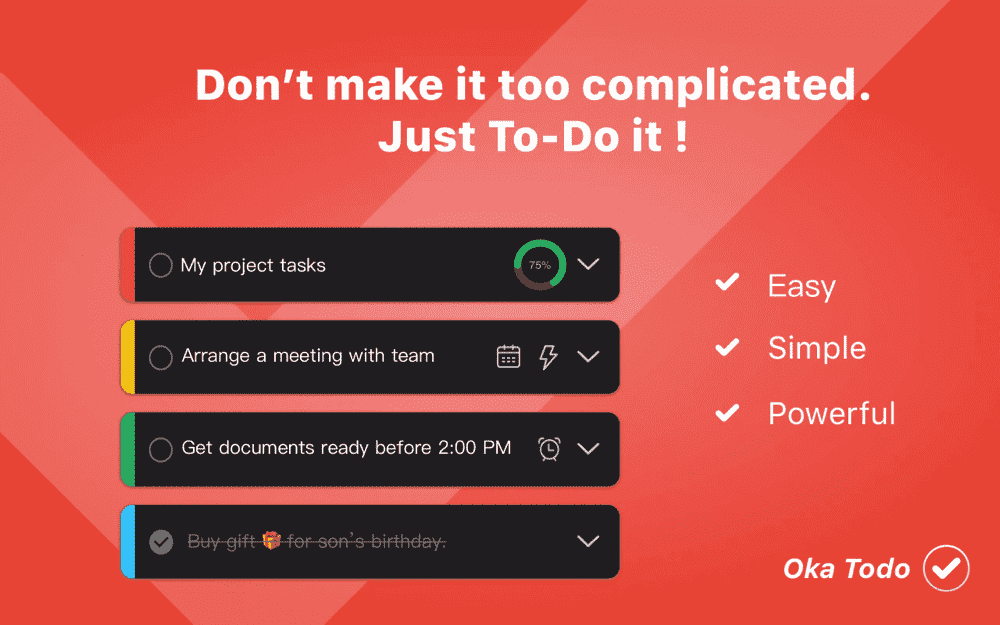 Sync Tasks in the Cloud
It provides the cloud synchronizing feature for all of your apple devices. This is the best private protected app. All your notes are saved in your iCloud, and no one can view or touch them.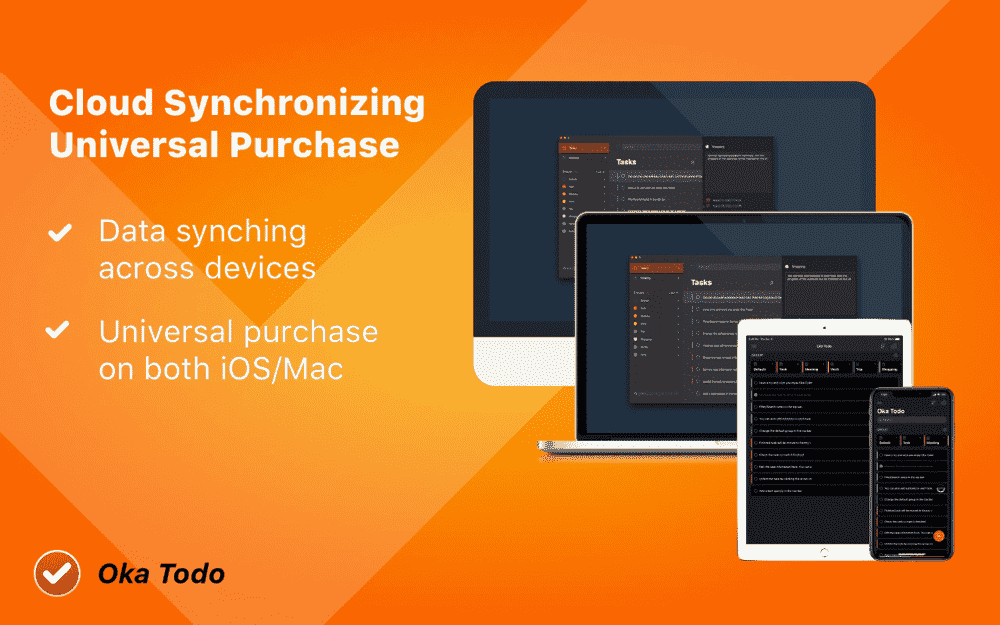 Overall, I like the Oka Todo, a free Note App, other than a costly one like Craft.