Copy, Paste, Copy, Paste, Copy, Paste in Mac with efficiency
If your daily job need to copy/paste a lot, there is one tool can increase your productivity 500%, uPaste is a free download app in Mac App Store.
Rainbow sticker
uPaste is a creative clipboard management tool for apple user. uPaste automatically keeps everything you copy regardless of its format so that you can quickly access things that you've copied. The most interesting thing is, uPaste windows is a just a colorful sticky note in your screen, and more like a rainbow in your mac screen.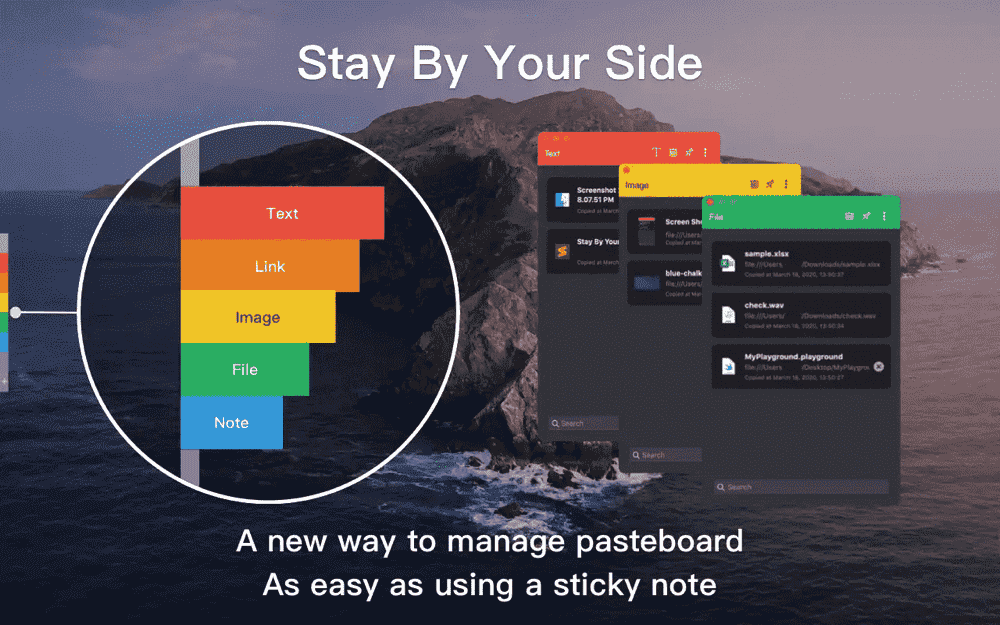 Super Quick Jump
The most amazing part is, uPaste provides an interface like spotlight or Alfred, it provide a very quick way to jump to the item you want to paste again.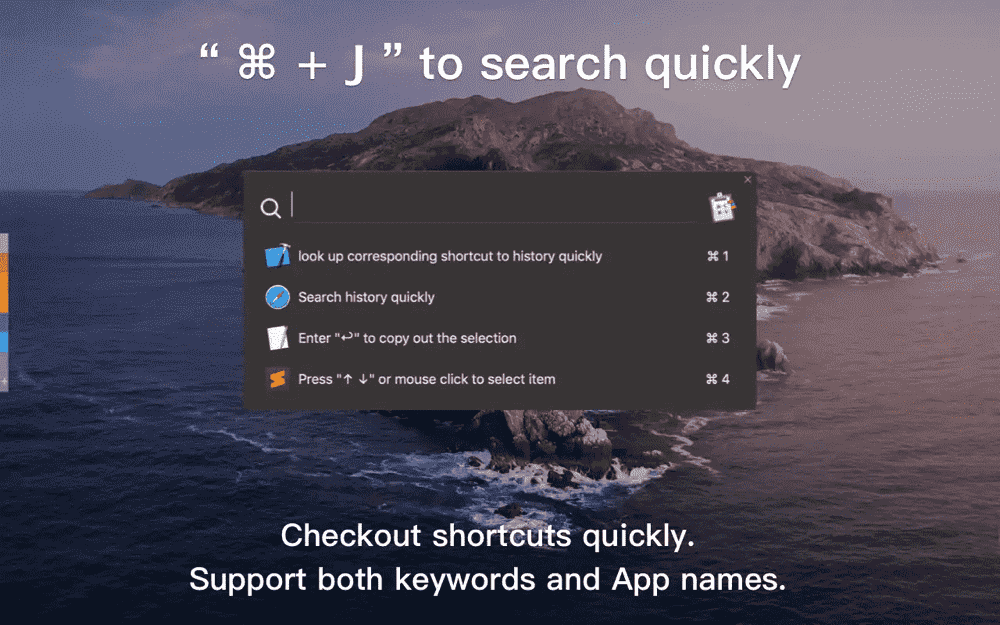 Quick & Simple
With the quick paste, you do not need any extra step, just select the content you want to paste, and press "Enter" or double click it, it will be pasted to the application you want to paste.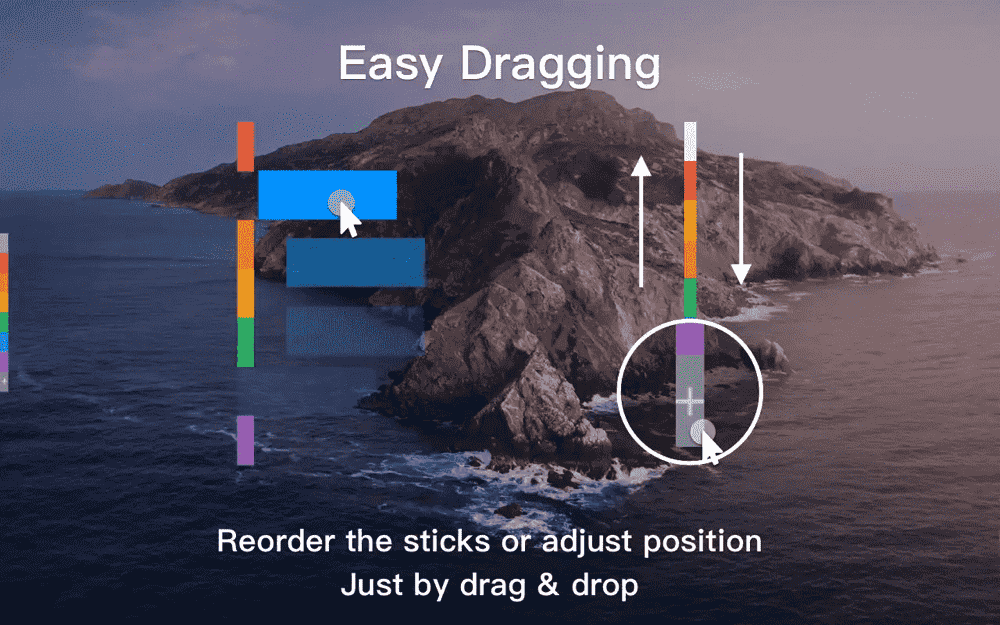 Tag your favorites
It is easy to tag your favorite items and organize the items as you want.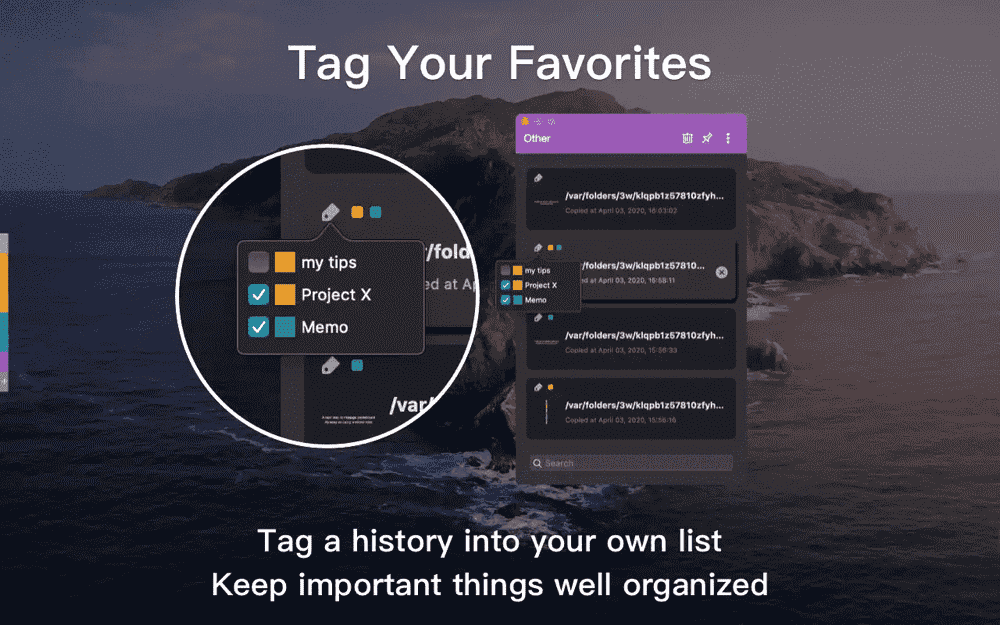 Temp working space
What if you want to build a temp working space to collect all the temp things, super easy to do this in uPaste, just enable the auto tagging, it will build a temp working space for you.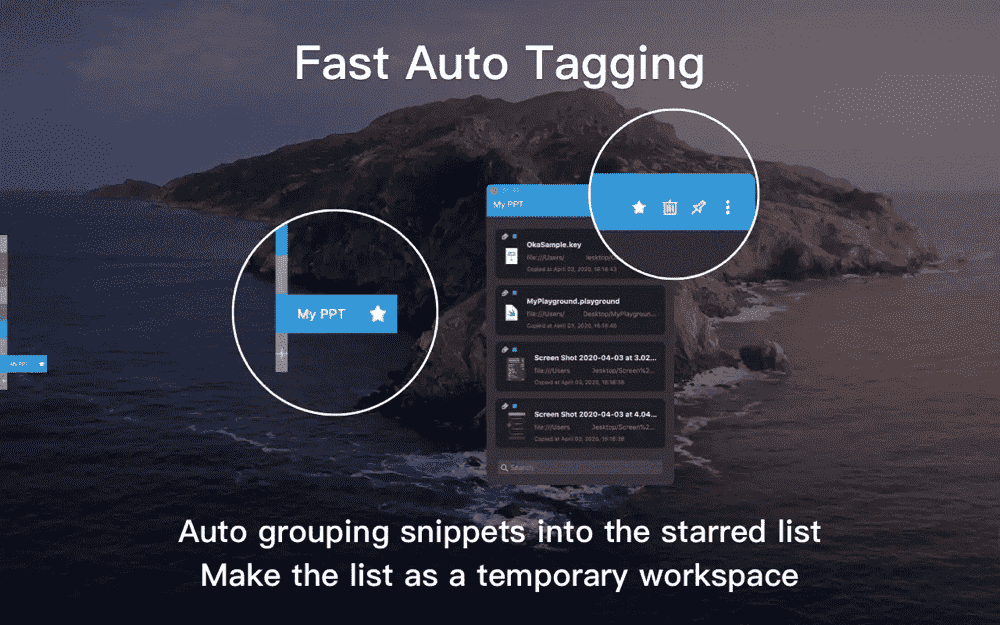 If you are a writer or programmer or support engineer or any body who will use clipboard copy/paste a lot, you definitely should try with it.