What Is the Best Video Player Auto Subtitle For Mac
Mac has many video players, but many do not have the unique functionality of providing auto subtitles.
Omni player is the best application for auto subtitles for Mac.
There are thousands of videos available on the internet. Although many of these videos come in different languages, auto subtitles can help you enjoy these movies without stress. OmniPlayer is one of the apps designed with the above considerations.
Functionalities of OmniPlayer
Here are some of the reasons why OmniPlayer is the best video player auto subtitle for Mac:
Auto Subtitle
OmniPlayer is an app that can play Mkv files, auto subtitles, and some screen images. One function of this player is its powerful online multi-language subtitles search. OmniPlayer can load and search subtitles online with video name or hash and can support most languages.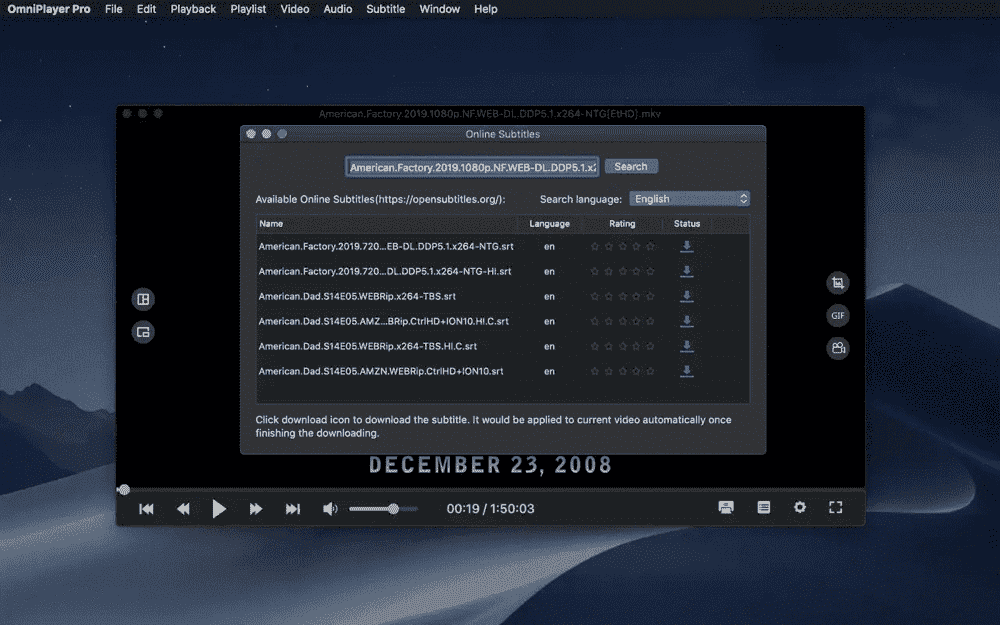 The OmniPlayer is easy to use. The subtitle feature is beginner-friendly and also suitable for more advanced users. You can also load a variety of local subtitle formats in real time.
There are additional features. You can change the subtitle color and size in real time. It is also easy to fix subtitle display problems. OmniPlayer changes the encoding of subtitles in different languages to rectify this problem.
OmniPlayer Has More Functions
The OmniPlayer app can play almost any format and speed control. It conducts subtitles search, casting to Smart TV, real-time video, audio, and subtitle adjustment.
A high-quality player must be able to support different video formats without being too complicated. Video speed control and automatic search are advanced features. OmniPlayer has total subtitle control and a unique interface.
OmniPlayer also has easy-to-use playback control. The player supports most local and remote server (samba/FTP protocol) videos and audio formats.
OmniPlayer also supports different functions. They include; pause, resume, fast forward, rewind, and jump to a specific progress time. The player has an adjustment playback speed of 0.25x to 4x.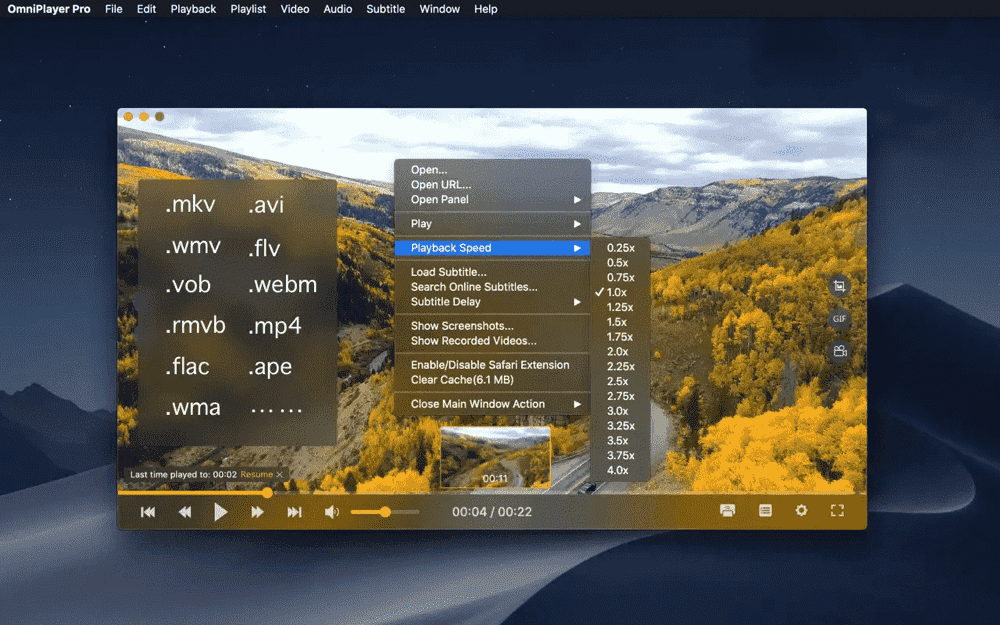 Free and Paid Functions
OmniPlayer is free to download, install and use. You can also upgrade to VIP by paying for some functions. The free package provides the standard procedures. There are a lot of functions you enjoy with the free version of the OmniPlayer app.
However, the paid version has more functions. Some of the functions include: Real-time video Audio and subtitle adjustment Quick adjustability of both window size and video image aspect ratio Adjust video image rotation in all directions Easy adjustment of video image equalizer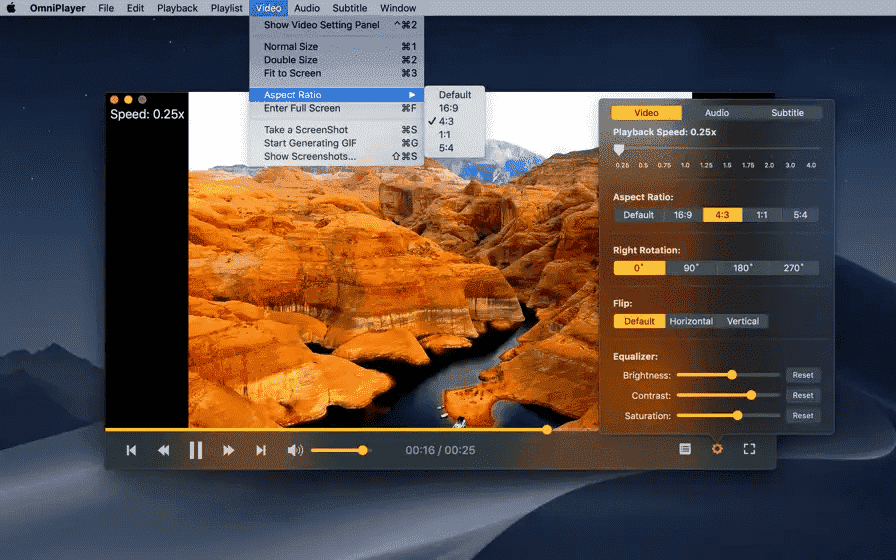 Ratings
OmniPlayer has high ratings and some satisfied reviews. The player has a 4.7-star rating on the app store and over fifty thousand reviews. The flexibility and uniqueness of the app have made it a favorite of many users. If you need more information on OmniPlayer to see what the buzz is about, you can head here for more reading.
Conclusion
A video player determines how much you enjoy watching your videos. It is always great for a video player to provide subtitles. The automatic provision of subtitles in different languages is an added advantage.
The OmniPlayer has all these features and other excellent features for the benefit of users, making OmniPlayer the best video player auto subtitle for mac. Download the app for free and enjoy.