How to change Mac folder icons or color?
To label your folder or file or tag a folder, you might want to set some particular color or icon for your folder. For people who also ask the below questions, you can find the answer in this article.
How do I change file icons on Mac?
How do I change the icon on a specific folder?
Why can't I change my folder icons on Mac?
How do I put a picture on a Mac folder icon?
How to tag a folder on Mac or label a folder with a specific color?
Change icons for files or folders on Mac
Unlike Windows OS, if you have several pictures in one folder, the folder icon is not changed based on your photographs. So if you want to change the folder icon, you can follow below steps:
Open the picture you want to use with Preview on your Mac. Then in the Menu, you choose Edit -> Copy.

Select the file or folder you want to change, right-click to choose the Menu Get Info.

At the top of the file information, you will find a current icon; Click it.

Paste what you have copied in the Preview.
If you want to change back to the default icon of macOS, open a folder with the default icon at the top of the file information, click the icon as the previous step, then copy it; you will have the default icon in your clipboard. Then follow steps 2 to 4 as earlier, you will change the icon to the default icon.
Are there any apps that can help to label the color of the folder on Mac?
ColorFolder Master on Mac App Store is one of the famous App to help you change the folder color, drag/drop the folder in your finder into ColorFolder Master, then set a color as you want. With different colors, you can organize your folder on your Mac.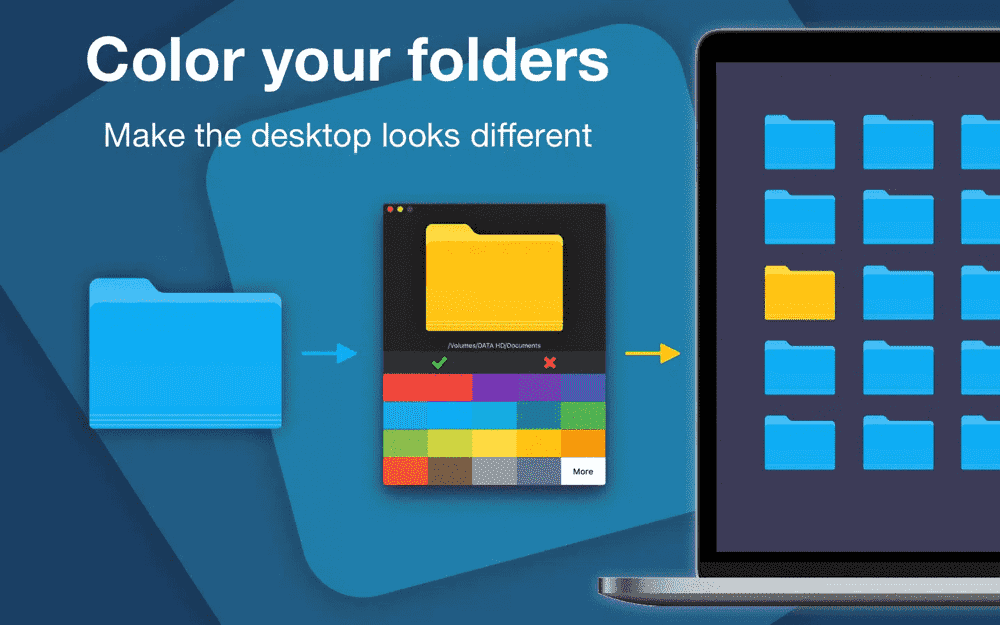 Foldery in is another App that can help you tag the folder color.