Five best to-do list apps for Mac in 2021
Why do we need a To-do list app? We can always record things with paper and pen. Which to-do app is the best? If you have similar questions, read this article that might help you. But since this is a very personal habit issue, maybe it is suitable for me, but not for everybody. I have always been a fan of this kind of app; it helps you track all the tasks you plan to do and organize your things. It is even more important for Apple fans to use these tools since most Mac users are using MacBook as a productivity tool. And there is a lot of giant software company which is providing the to-do list apps in Mac AppStore and iOS Store. And some of them only offer the mac & iOS versions, which means if you are using an Android phone or windows PC, you can not use it.
Are there any free To Do apps on Mac and iPhone? Yes, like Oka Todo, it is free to use and has unlimited tasks you can create; I will introduce the article below.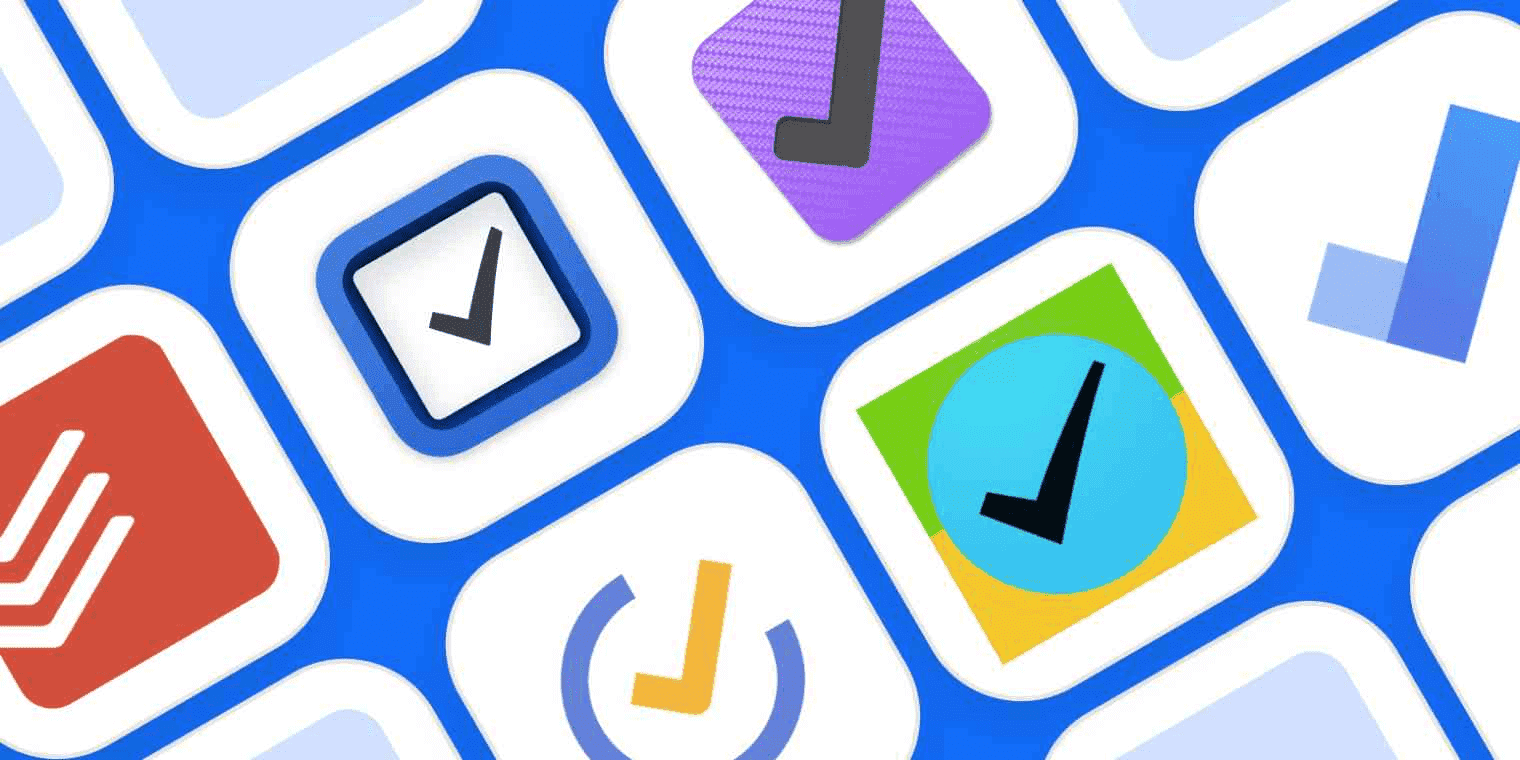 1.Oka Todo (Mac, iPhone, iPad) is a free task manager on Mac and iOS. The UI is fresh and elegant; it is more like a side task list on your screen. Users can create tasks easily and quickly; you can still set up notifications, reminders, etc. But it did not provide detailed plan features like Omnifocus. As a free to do list app, it also provides Mac and iOS versions. The only thing is, you need to pay if you want to sync the task between Mac and iOS.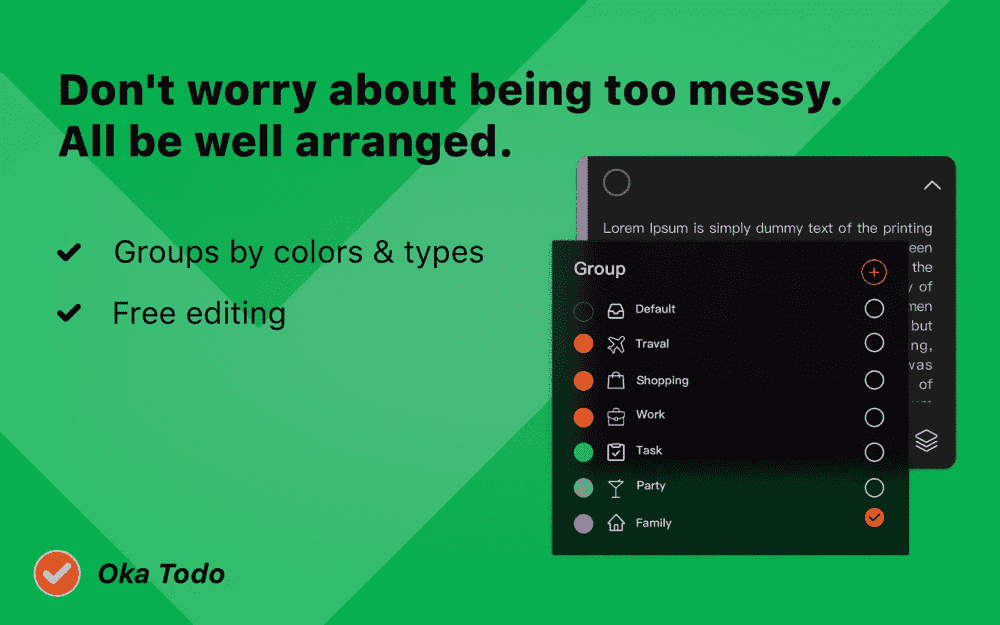 2.Things- (macOS, iPhone, iPad, Watch) just released the new version that has been rebuilt from the group up - with a timeless new design and delightful interactions. It has the category group by default. Today is the most important one; it always provides you a Today list that lists all the activities you need to finish. And for the things you can not complete right now, but you plan to do it when you are out of the office later, you can mark it as this evening. Overall this is a wonderful app, and it just makes you feel comfortable when you check your daily activities.
But for price, it is quite high, Mac ($49.99), iPhone ($9.99), iPad($19.99)
Another cool thing is Things support plugin. You can integrate with Slack, Trello, Gmail to create tasks quickly.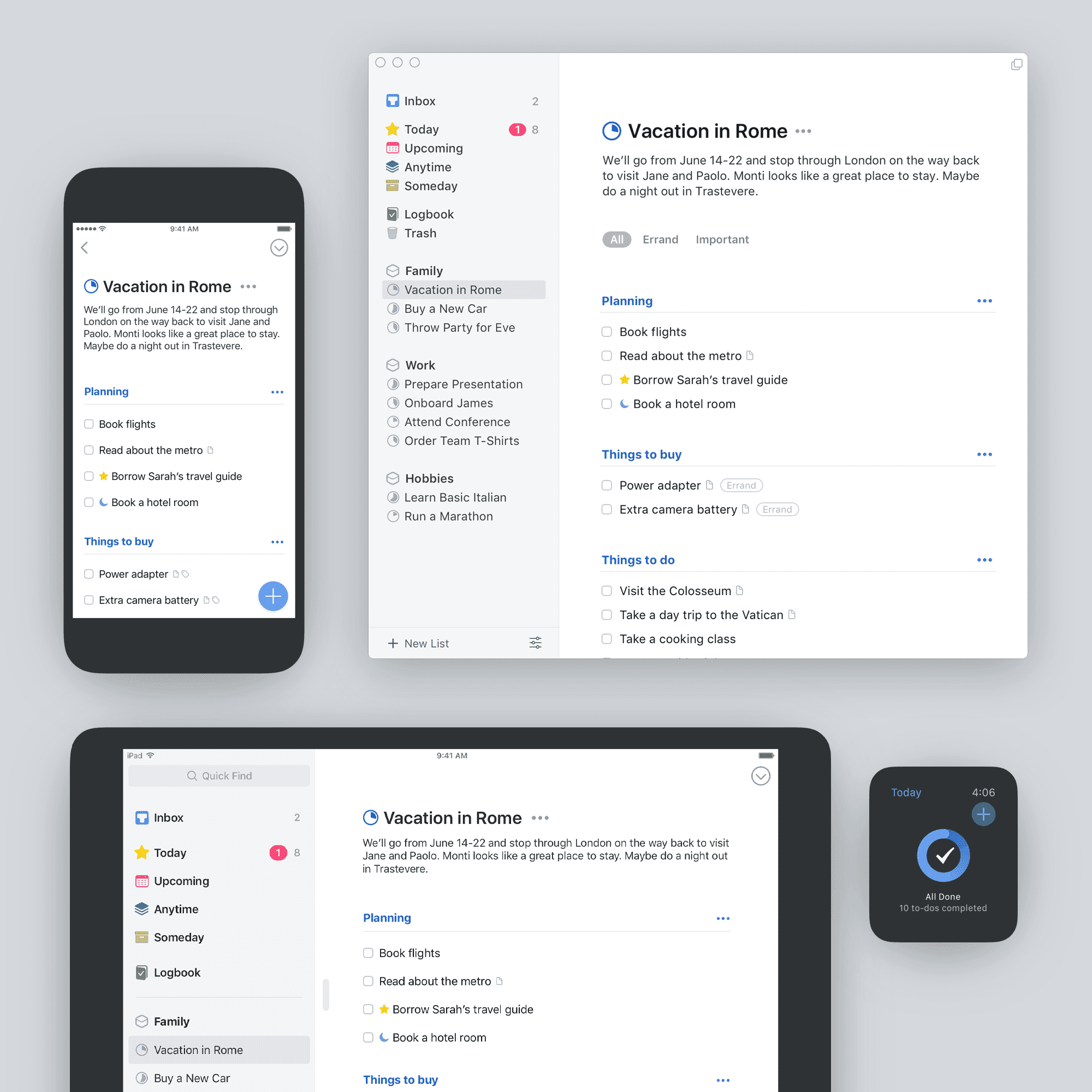 3.OmniFocus 3 (Mac, iPhone, iPad, Web) is developed by Omnigroup. OmniFocus is different from Things. Things are more consumer-style; for OmniFocus, it is heavier. At least for me, it looks like enterprise software; you can set up different projects and organize your task in a very detailed way. It is not an easy-learn app, but if you know what you are planning, you will feel this tool has all the features you want. And somehow, you will see the shadow of Omniplan since they are all developed by Omnigroup.
Consumer and teams and web Add-on separate the price, but all is a subscription package. Monthly: $9.99, Yearly: $99.99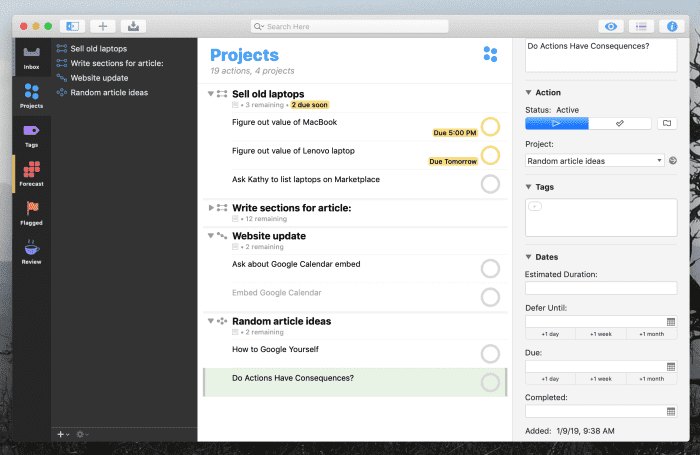 4.Reminder (Mac, iPhone, iPad, Watch) is the free app you can use in your macOS; it is Apple's reminder. Once you set up your Mac, you will have an account for the reminder; you can create lists or tasks and set a reminder for them. By default, it has four groups, Today, Scheduled, All, Flagged. Is it enough for you? With iCloud sync, you can sync the tasks to all of your apple devices. It also integrates with Siri natively, so I would suggest you have a try with this.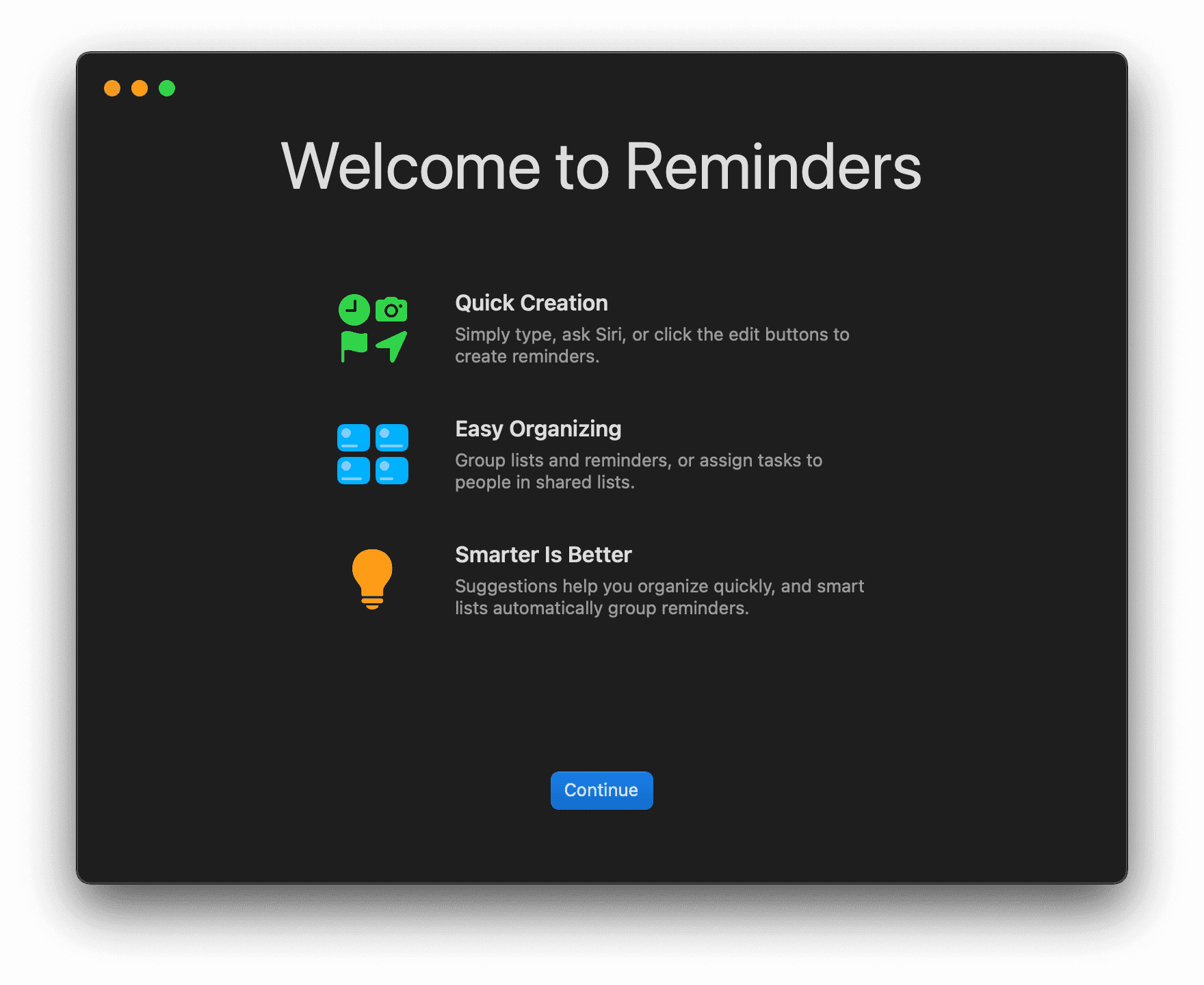 5.Microsoft To Do (Mac, iOS, Android, Windows), if you do not like Apple's reminder, there is another free To Do app that a big giant company develops. It is free and open to all platforms. You can sync the tasks between any device. The famous todo app, Wunderlist, is also acquired by Microsoft; it is still available for all major platforms. But I guess To Do is the one which Microsoft wants to put the most effort to develop.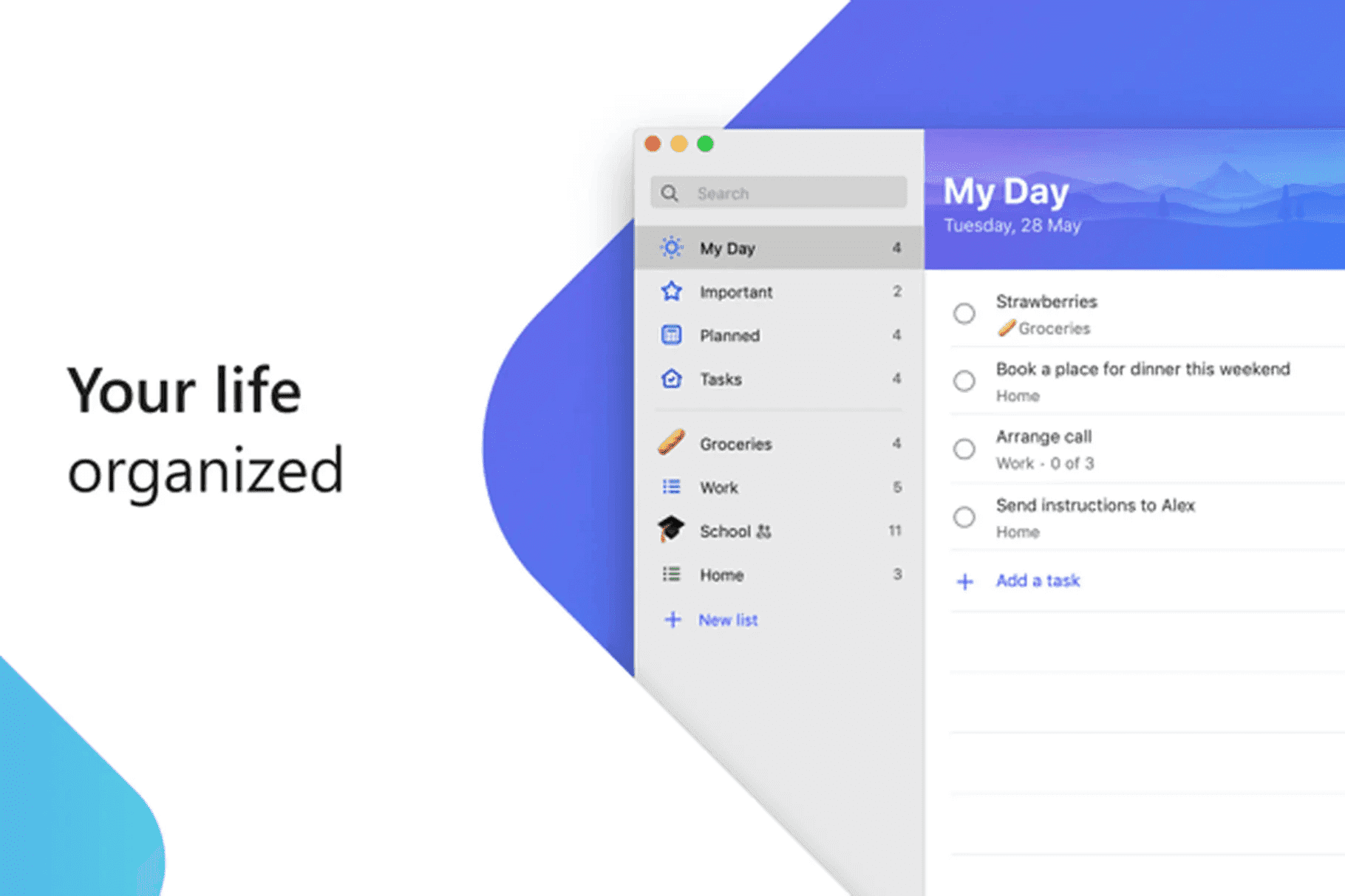 Which to do list app is your favorite?
Again, To-Do app is a category that is impossible to offer one design that makes everybody happy. Each user might have their own favorite. There are also some great apps like Todoist (macOS, iPhone, iPad, Watch, Android, Windows, Web), 2Do (Mac, iPhone, iPad, Android), TaskPaper (macOS), TickTick (Mac, iPhone, iPad, Watch, Android, Windows), Trello, Evernote, OneNote, TaskHeat, Todo.txt, Remember the Milk, Asana, Any.do etc. Try with some free one.