How to install Oka Mirror Audio Driver
First, download the Oka Mirror Audio Driver Here
After downloading the package, simply install it. You will find an app called Oka Mirror Audio in your system that mirrors the audio to a TV. If you are a programmer, you also can find the opensource code of this driver at Github.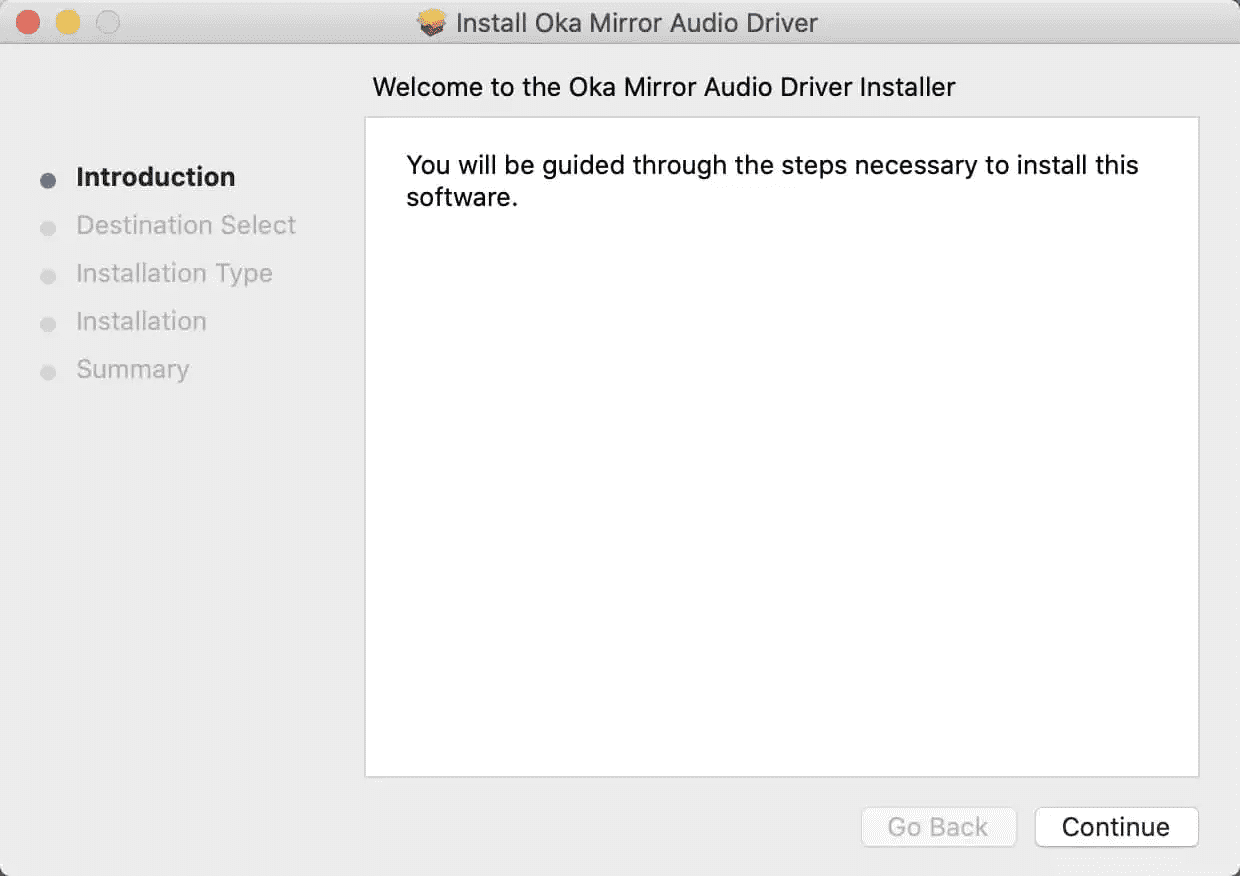 During the installation, if you receive an error message like this: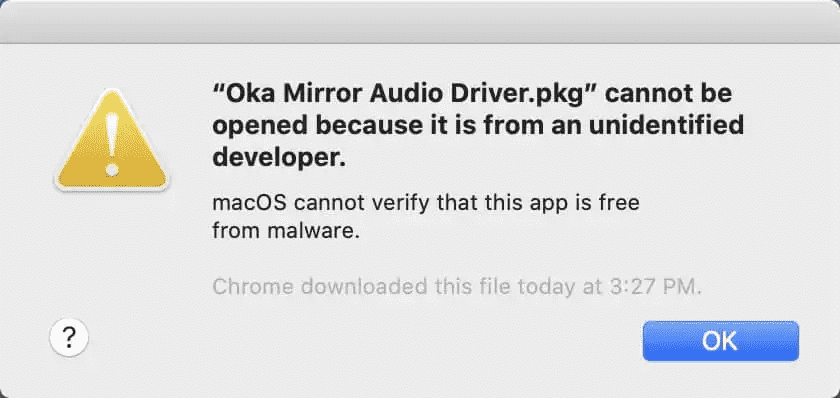 just go to System Preferences -> Security & Privacy -> Select Open Anyway as shown in the following screenshot: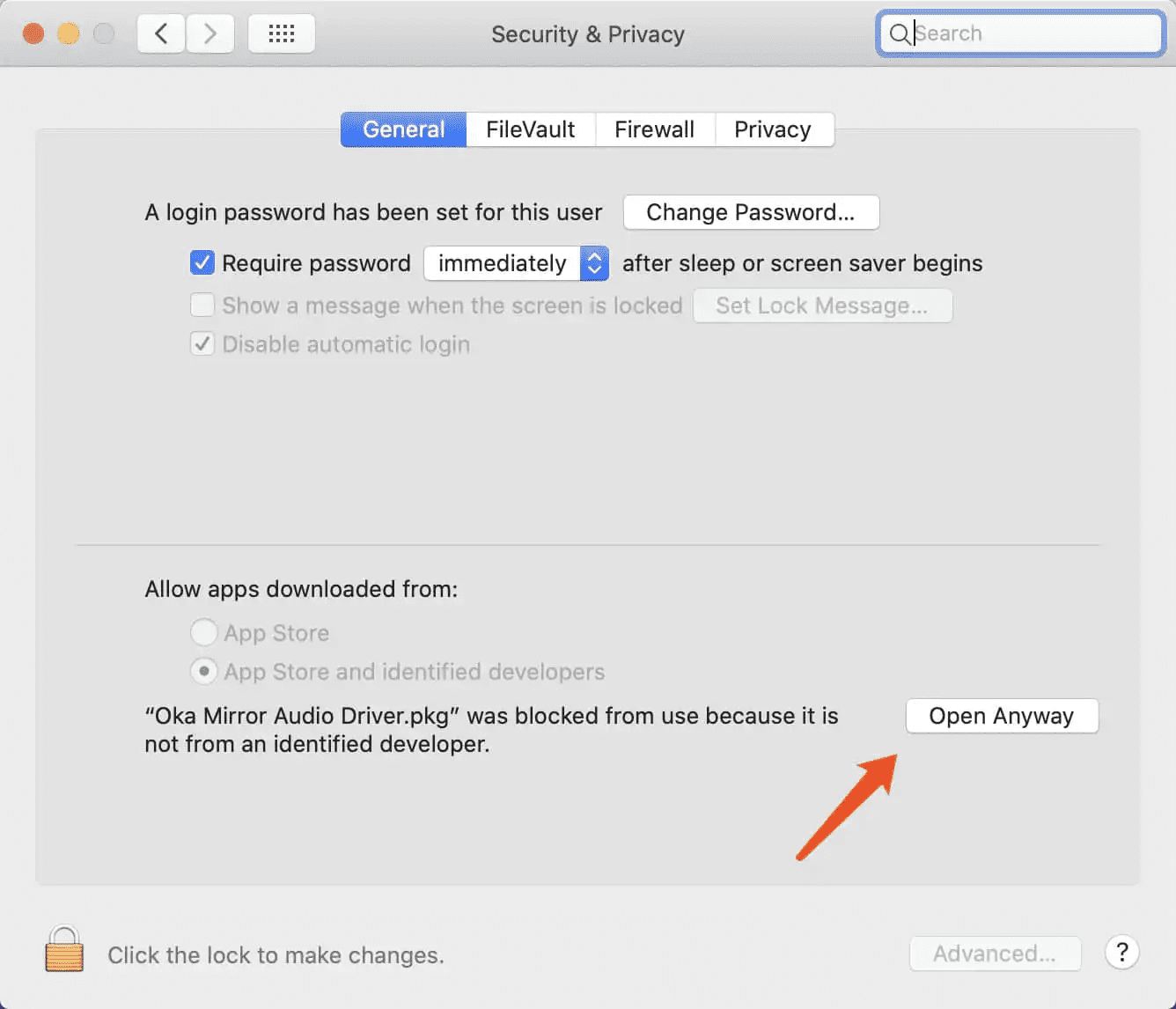 If you want to uninstall Oka Mirror Audio Driver, go to this page.