Format Factory alternatives for OSX
Format Factory is one of the best windows video/audio/image file format tools, and it provides the feature to fix broken video or audio files. What are the best alternatives to Format Factory on macOS? Is there any super format factory for OSX?
Omni Converter on Mac App Store
If you want a total solution to convert the media files, you can try Omni Converter. All kinds of default format templates are embedded. Select the template if you want to play the converted file on your iPhone. Besides the template for iPhone, it also provides the default template for Mac, Windows, Android Phones, and TV. Omni Converter even provides a template for social media or online media websites like Youtube, Instagram, etc.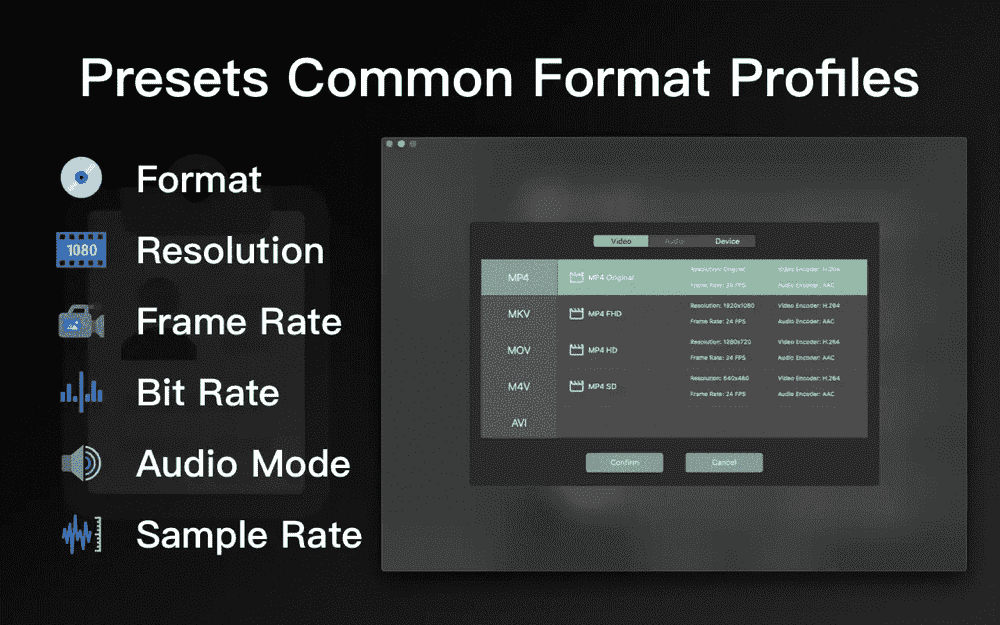 If you want to customize the output format by request, click the edit button, you can change the format, resolution, frame rate, bit rate, audio mode, sample rate, etc. All of the metadata of the file can be changed.
It also provides a quick way to compress video files, drag/drop the file into the Omni Converter, then you can change the estimated size, and Omni Converter will change all the metadata to adapt the file size.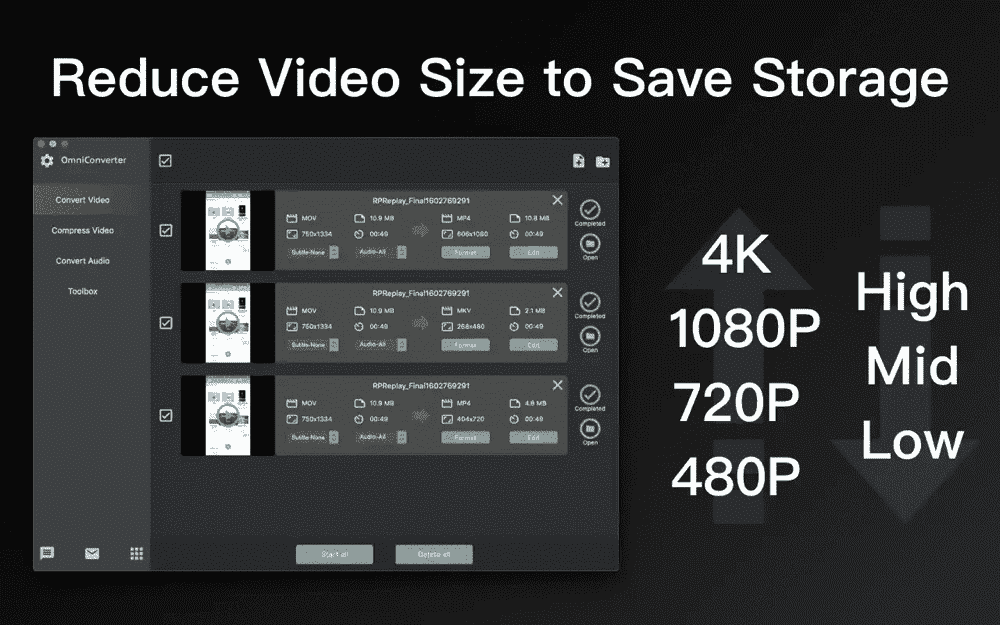 To get Omni Converter, you can download it from the App Store or check the website.