How do I play MP4 videos on my Mac Monterey?
By default, MP4 can not be played on QuickTime Player, so if you have questions similar to the following, you can find the answer in this article.
Why won't my MP4 file play on my Mac 2022?
How do I convert MP4 to Mac?
Can I play MP4 files on my Mac Monterey?
What is the MP4 file?
MP4 files were created under the ISO/IEC 14496-12:2001 standard by the ISO/IEC and Motion Picture Experts Group (MPEG). Because of this, MP4 is an international standard for audio-visual coding.
Initially created in 2001, MPEG-4 Part 12 was based on the QuickTime File Format (.MOV). The current version—MPEG-4 Part 14—was released in 2003. MP4 is considered a digital multimedia container format—essentially a file containing a bunch of data that's been compressed. The standard specifies how the data is stored within the container itself but not how that data is encoded.
The high degree of compression used in MP4 videos makes the files much smaller than in other video formats. Reducing the file size doesn't immediately impact the quality of the file, either. Almost all of the original quality is retained. This makes MP4 a portable and web-friendly video format.
While MP4 files can play audio, they shouldn't be confused with M4A and MP3, as these are file formats that only contain audio.
How to play an MP4 video on Monterey?
There are plenty of 3rd party apps which can play MP4 files on windows, like PotPlayer, KMPlayer, VLC media player, GOM Player, AIMP, or even Windows Media Player. But for macOS, it was not easy to find a great video player a few years ago. But in 2022, there is a lot of great video player on Mac now.
Omniplayer - Best Free MKV Player for Mac, Media Player for Mac, Video Player for Mac
OmniPlayer supports mp4, mkv, avi, mov, wmv, flv, mp3, flac, ape, etc. Play Youtube/Vimeo without ads, cast/mirror local video to Smart TV(DLNA Device, Samsung, Sony, LG, Xbox, Chromecast, Roku, etc.) with subtitles.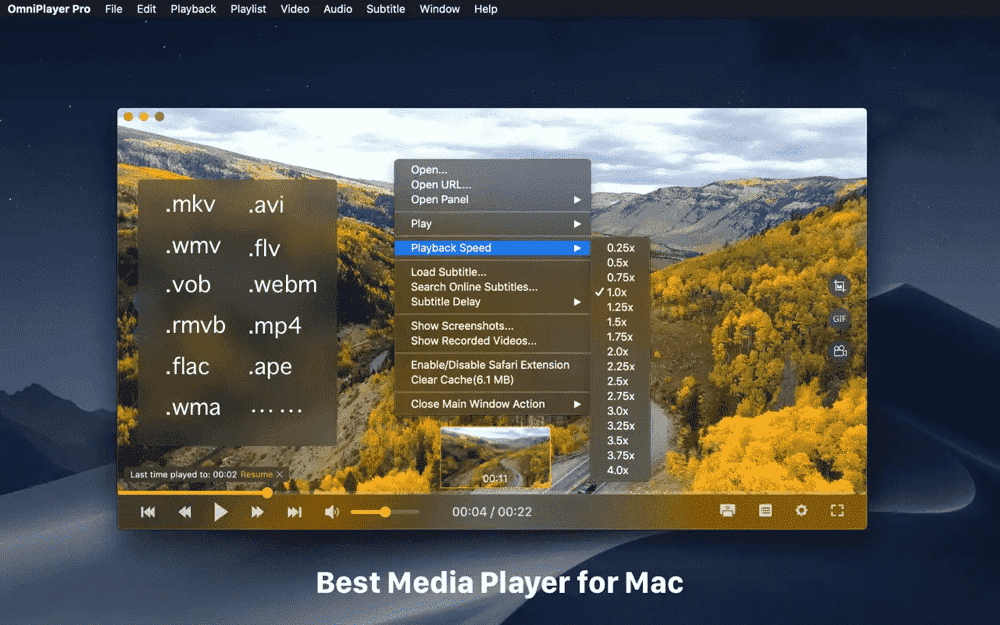 Play almost any format of the local and remote server(samba/FTP protocol) videos and audio. Such as mp4, mkv, rmvb, rm, avi, mov, wmv, flv, webm, mp3, wmv, wav, ape, flac, srt, ass, ssa, etc. Support Pause/Resume/Fast forward/Rewind/Jump to specified progress time. Adjustment playback speed from 0.25x-4x.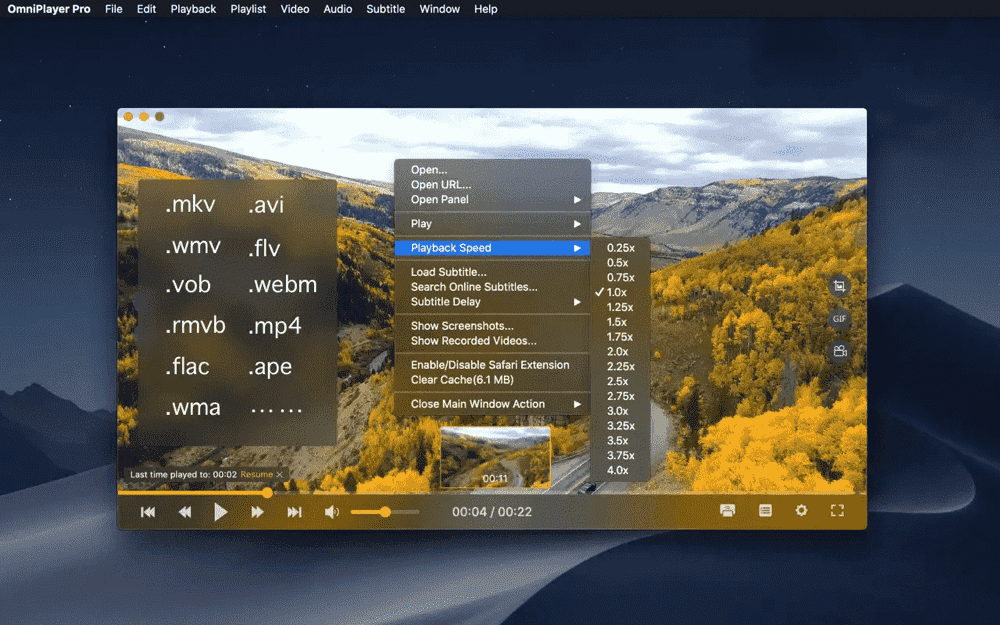 DLNA protocol like Samsung TV, LG TV, Sony TV, all of these android smart TV, Chromecast protocol like Chromecast, Roku channel for Roku TV, Roku Ultra Box, and Xbox from Microsoft watch the video on a big TV screen without any wire or hardware.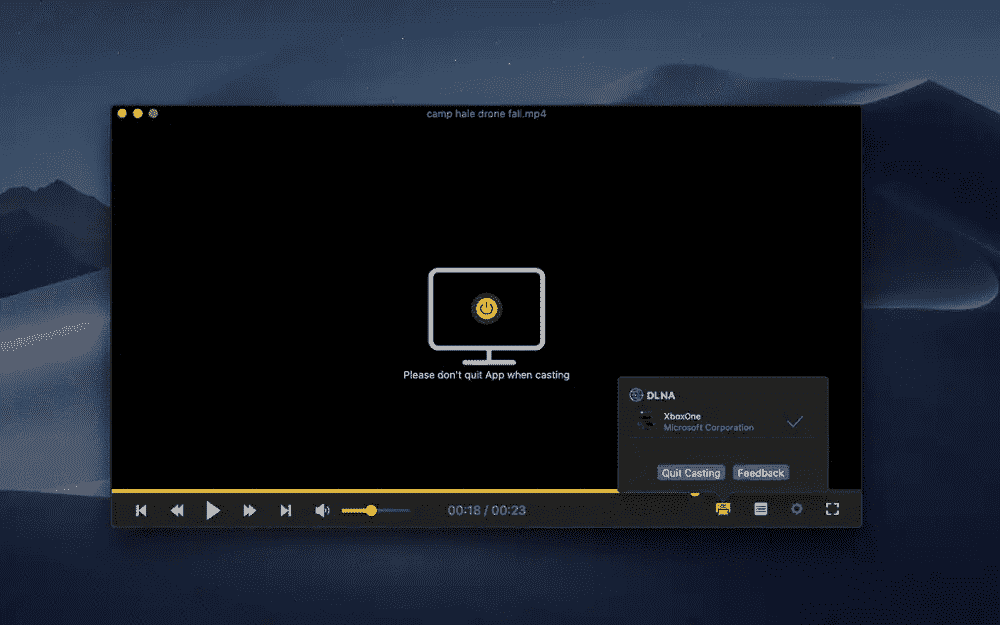 IINA - The modern media player for macOS.
IINA is born to be a modern macOS application, from its framework to the user interface. It adopts the post-Yosemite design language of macOS and keeps up the pace of new technologies like Force Touch, Touch Bar, and Picture-in-Picture.
IINA also is a free, open-source project on GitHub.
Elmedia Player - The enterprise products of the video player
The price is super high, but the quality is also excellent, especially for the PRO version. It supports the virtual file format. If you are a professional user, you can try it. It can stream content to Apple TV. This is a plus feature.
Overall there are a lot of excellent video player apps in 2022. You can try them on the macOS Monterey.