How to mirror your iPhone to MacBook or any Mac device?
If you want to demo something on your Mac, but it is an app on your iPhone, you might want to mirror your iPhone to your MacBook. For people who also want to know the questions below, read this article and find the answer yourself. How do I mirror my iPhone to my MacBook wirelessly? How can I share my iPhone screen with my Mac without cable? How do I mirror my iPhone to my Mac? How can I mirror my iPhone to my laptop without a cable?
Mirror your iPhone Screen to your Mac with QuickTime
QuickTime Player is a native Mac media player that Apple develops. If you have a USB cable, it would be easy.
​ 1. Connect your iPhone or iPad to your Mac device like a MacBook with a USB cable.
​ 2. Open QuickTime, open the menu File -> New Movie Recording.
​ 3. In the input options, you can choose your connected iPhone.
​ 4. Then, you will see your iPhone/iPad screen on your Mac.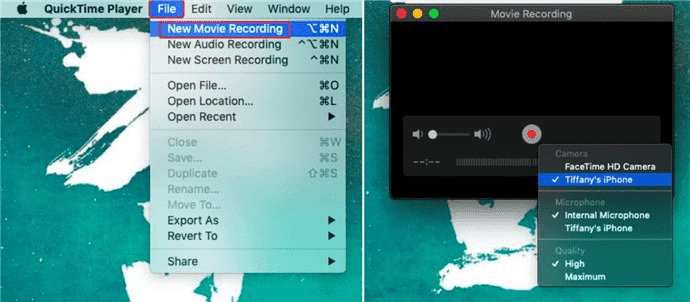 How to mirror your iPhone wireless if you do not have a cable? How to cast your iPhone to Mac without lag wireless?
QuickTime Player is the best option when you have the cable. But there isn't always a cable on your side; you need to install some app on your mac side.
AirServer is the best one you can use. Install it on your MacBook. It will allow you to receive AirPlay and Google Cast streams, which means you can mirror your iPhone using the airplay natively.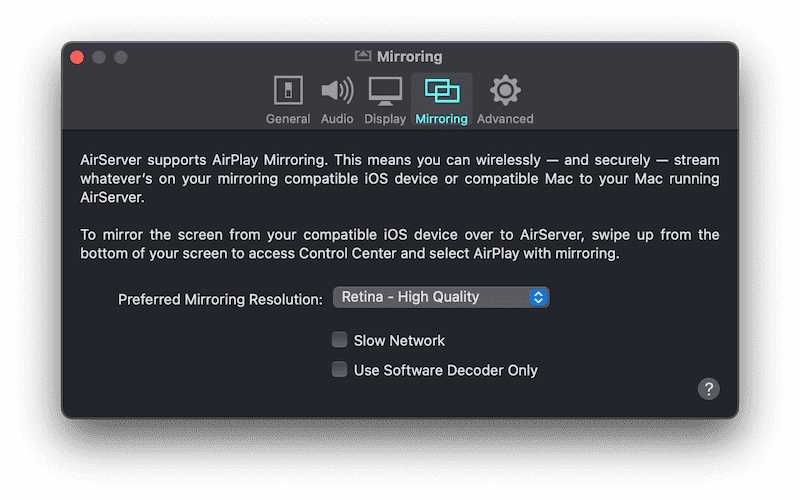 Apple introduces the AirPlay 2 into macOS, not just iPhone and iPad. You can even cast one Mac screen to another Mac. [macOS Monterey](https://www.apple.com/sg/macos/monterey-preview/ ) will be released in 2021 fall, including the airplay server default. And as the best build of Monterey, there is no latency or lag with this service. You can also turn your Mac into a speaker that can be used for multiroom audio alongside other AirPlay 2 devices. [Monterey](https://www.apple.com/sg/macos/monterey-preview/ ) can be updated in 2018 or later on MacBook Pro or MacBook Air, 2019 or later iMac or Mac Pro, iMac Pro, and 2020 or later Mac mini.