Best free Permute alternatives on macOS
If you are a fan of Downie, you also should know Permute, for all different kinds video/audio/image files, you might want to open it in some specific format. Then you need a converter to convert your media files to various different formats. But it is very expensive for Permute, it is $14.99.
There are a lot of free Permute alternatives like Omni Converter, HandBrake, Xilisoft Video Converter, iFlicks, Adapter, Evom, Hamster Free Video Converter. Which is the best on on macOS?
If you have similar questions like below, you can find answer in this blog.
How to convert mkv to mp4 on Monterey?
How to convert mov to mp4 on mac 2022?
How to convert apple movie to mp4?
Omni Converter - The Best Free Video and Audio Converter on Mac
OmniConverter can convert video and audio from one format to another on the Mac. It is also a video to audio converter on Mac. You can set the frame rate, bit rate, video encoding, audio encoding, and audio sample rate. It also can reduce video size by compressing video to any resolution (4K, 1080p, 720p, 480p).
It provides the default common format profiles, so even you do not know any detail about video format, just choose the device you want to play the video file, it will set all parameters for you.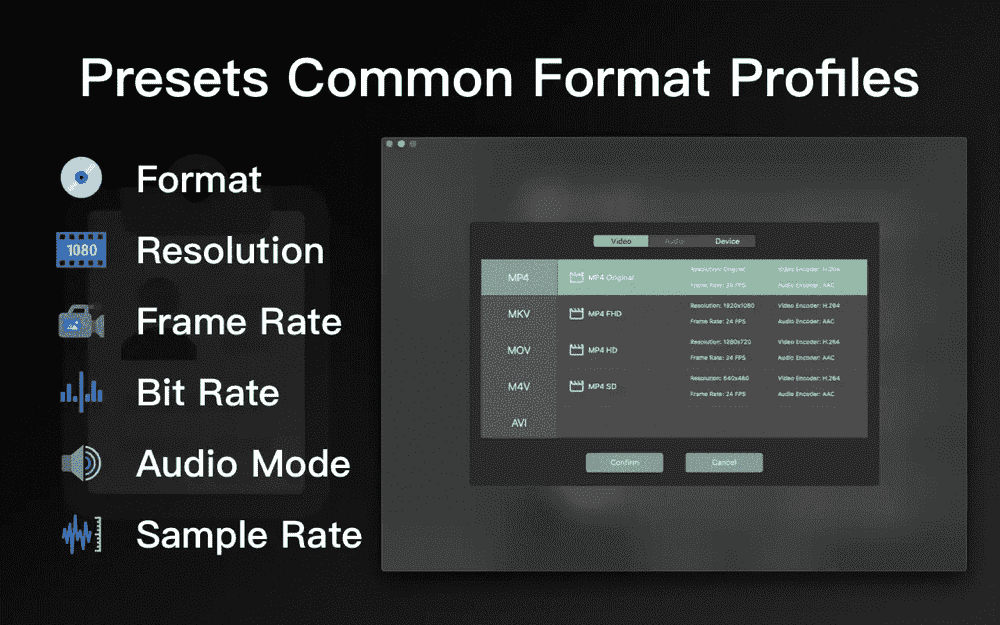 Also you can compress the size of the video file to save the storage, and it will provide an estimated compressed size before you start the conversion.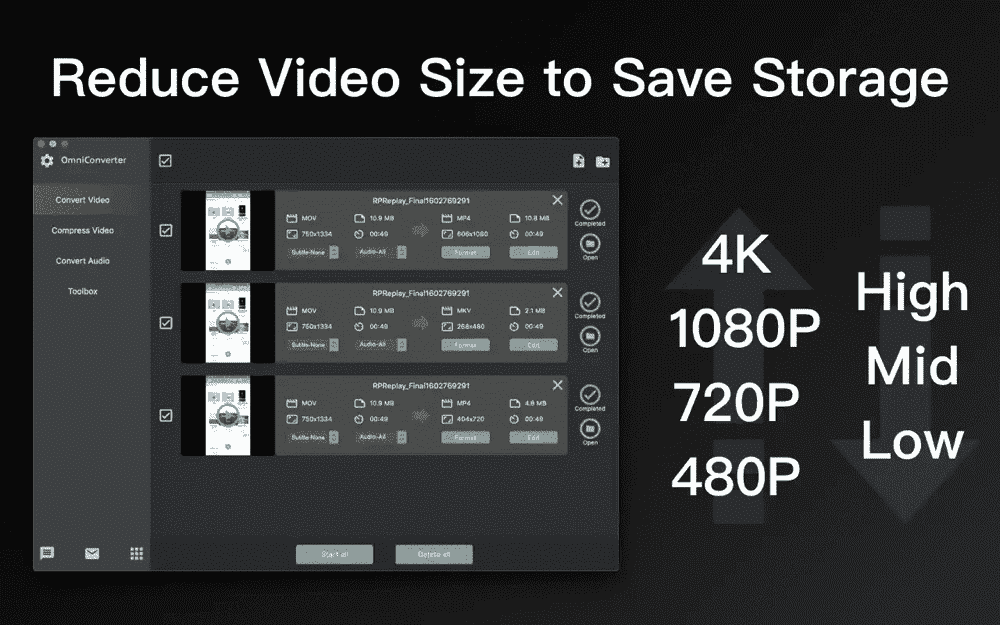 HandBrake - The open source video transcoder
HandBrake is a tool for converting video from nearly any format to a selection of modern, widely supported codecs. There are three major reasons you should try with HandBrake.
Convert video from nearly any format
Free and Open Source
Multi-Platform Supported (Windows, Mac and Linux)
But the tool is a professional tool which is developed by the engineers, so it is not very easy to learn how to use it.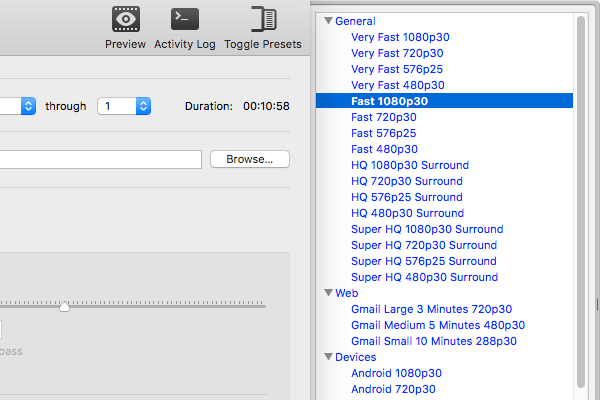 Permute
Video, audio and image files come in many different kinds and shapes, but sometimes you need a specific format since your iPad or DVD player won't play that video. That is what Permute is for - easily convert your media files to various different formats.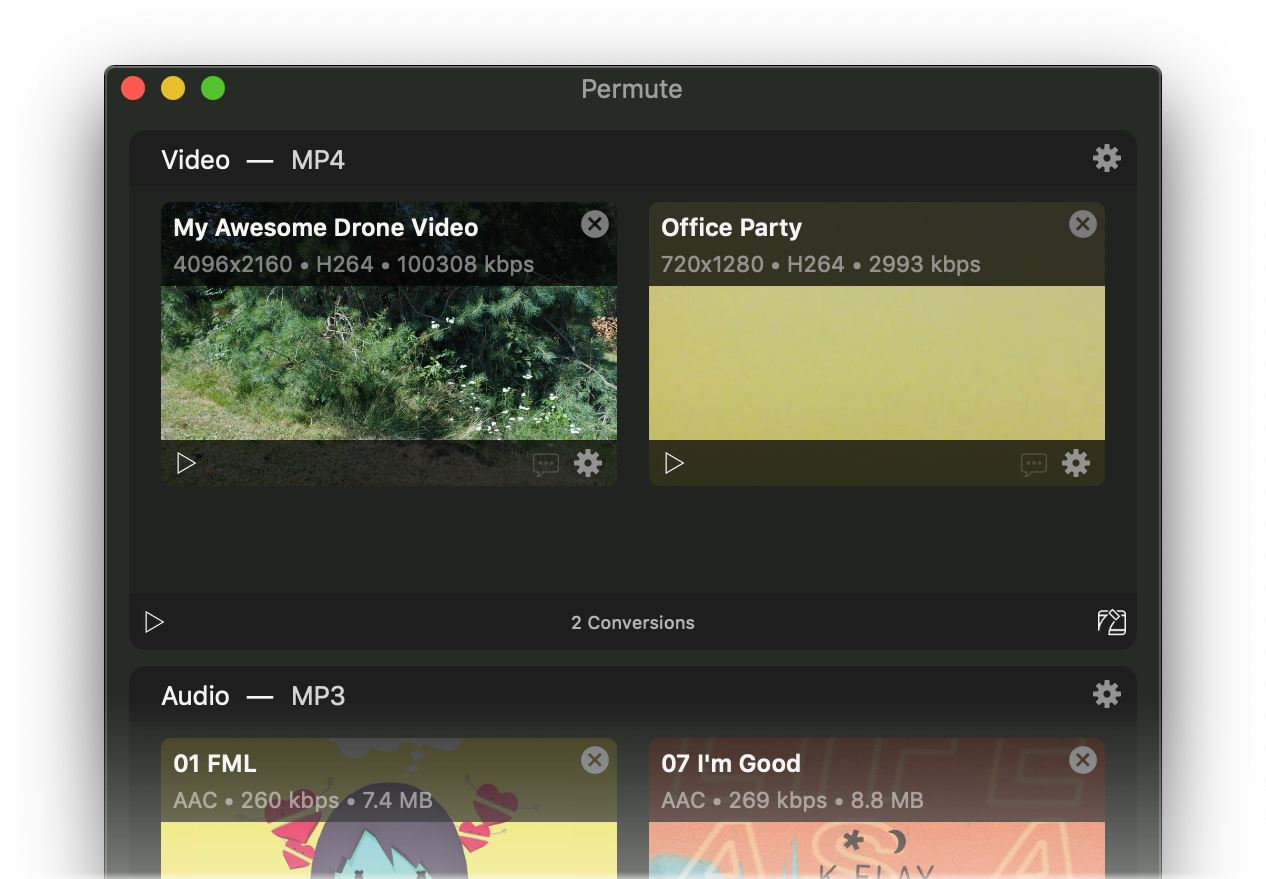 Permute is quite expensive, I would like to buy the package with Permute + Downie for $26.99 rather than just Permute $14.99
Anyway there are a lot of good free Permute alternatives, you to search in Mac App Store on macOS Monterey and read the review comments for the app, you will find the best one.