How to record screen on Mac Monterey with audio?
After covid-19, you need to work from home, study from home. There is a lot of ZOOM meetings, teams meetings, or google meetings. Sometime you might want to record the slides or the whole session in the meeting. You might have similar questions in below:
How do I record my screen with sound?
How do I record my screen with audio 2022 Mac?
How do I record my screen with audio on QuickTime Player?
Omi Screen Recorder
Best Free Screen Recorder & Camera Recorder on Mac. It supports full-screen recording, selected area recording, PiP recording, camera recording, etc. You can record video from 15fps to 60fps, with 720P, 1080P, 4K resolution, and record system sounds, microphones, and mouse click events. After recording, you can also edit the video for exporting.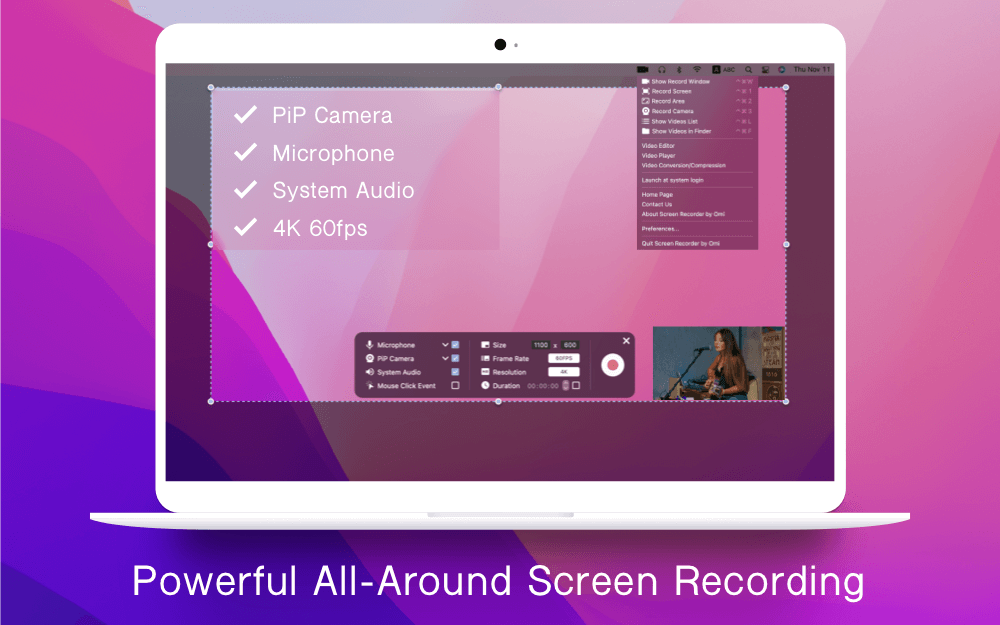 As all the other screen record app like Record It, Filmage Screen, RecMaster Screen Recorder, you can choose to record the whole screen or area or even camera. To record the sound from your Mac, you can enable the "System Audio" in the recording option panel. And if you enable this first time, you need to install Omi Screen Recorder Audio Driver. Once the driver is installed, you can record the system sound.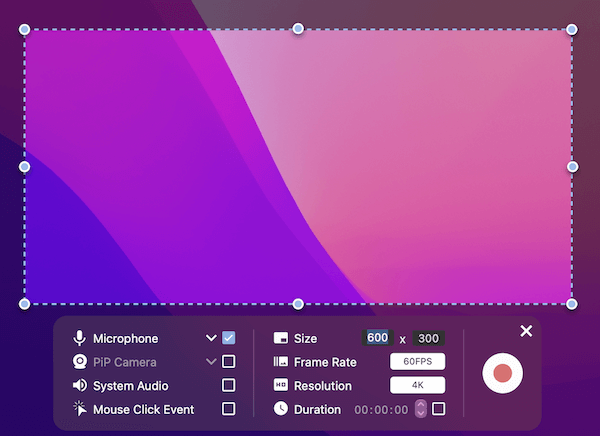 For more detail usage you can check with Omi Screen Recorder Home Page
QuickTime Player
Yes, you can do this with QuickTime Player.
Download an audio driver like sound flower, blackhole.
Open QuickTime Player and select New Screen Recording in the menu bar.
Select the area you want to record.
Change the microphone to the audio driver which is installed in the step 1.
Then you can start the record
But QuickTime Player can not record the microphone and system sound at the same time, so I still would you suggest to try with Omi Screen Recorder