How to mirror Mac to Roku TV?
If you have a TCL Roku TV, Roku Box, or Roku Ultra Box, you might want to know if there is any free app that can mirror the Mac to your Roku. Please read this blog to find the answer for people who also ask the questions below. How do I connect my Mac to Roku? Can I AirPlay to Roku? How do I mirror my Mac to my TV? How do I screen mirror to m Roku?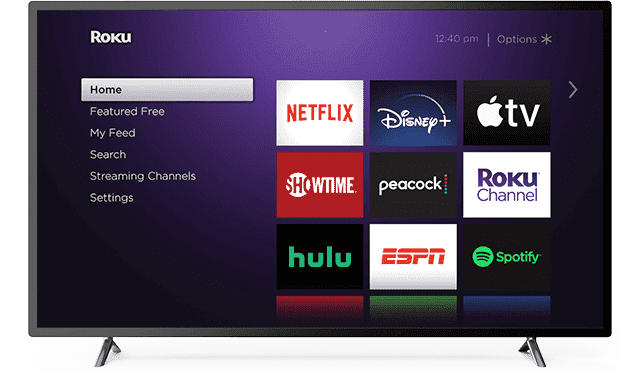 Airplay on some Roku TV
In some models of Roku TV, it supports Airplay, a streaming protocol developed by Apple. With Airplay, you can cast the screen of your Mac or iPhone directly. Check with your Roku devices. If it is in the following appliances, it works. Find your Roku model in your TV's settings -> System -> About. The model list which supports Airplay:
The following devices must be running Roku OS 9.4 or higher:
Roku TV models Axxx, Cxxx, CxxGB, or 7xxxx; Roku Streambar model 9102 Roku Streambar Pro model 9101R2 Roku Smart Soundbar models 9100 and 9101 Roku Streaming Stick+ models 3810 and 3811 Roku Express 4K model 3940 Roku Express 4K+ model 3941 Roku Premiere models 3920 and 4620 Roku Premiere+ models 3921 and 4630 Roku Ultra models 4600, 4640, 4660, 4661, 4670, and 4800 Roku Ultra LT model 4662
The following devices must be running Roku OS 10.0 or higher:
Roku TV model Dxxxx and 8xxxx (where x equals any model number) Roku Streaming Stick models 3600, 3800, and 3801 Roku Express models 3900, 3930, and 3801 Roku Express+ models 3910 and 3931 Roku HD model 3932 Roku 2 models 4205 and 4210 Roku 3 models 4200, 4201, and 4230
3rd Party Apps on Mac
Oka Mirror for Roku TV is the free trial mirror app for Roku TV. You can mirror your screen on TV, including your Mac's audio. If you want to watch a movie or video on your Roku TV, you can only select the option to mirror the video file. Although it is a free trial version, you can try it before you buy the app.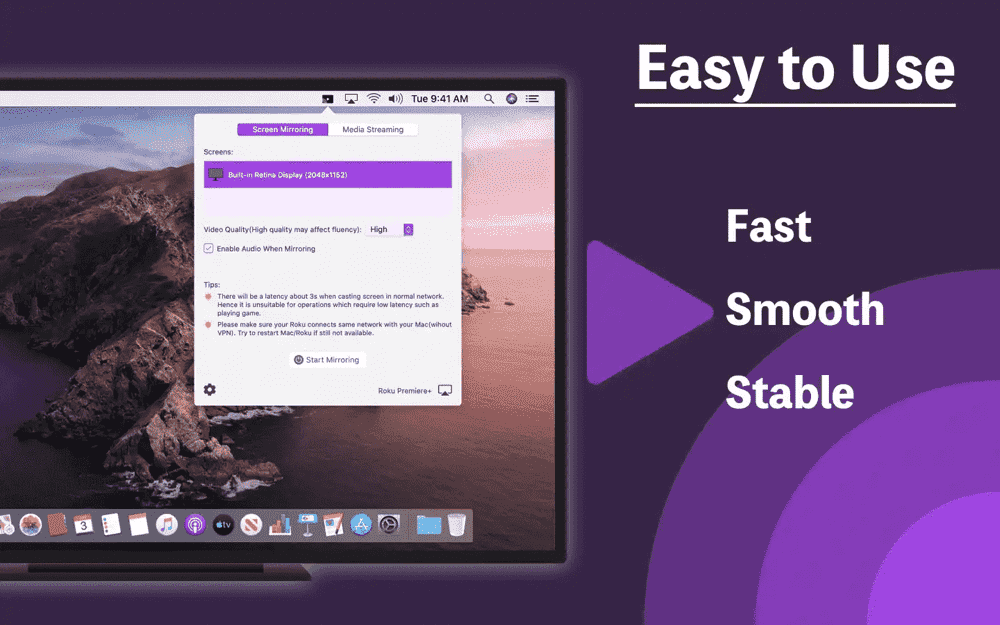 Omi Mirror for Roku is a free app for Roku TV. You can cast a Mac screen to Roku devices with your system audio. There is a latency of 2-3 seconds. But it is already the best mirror app you can find in Mac App Store.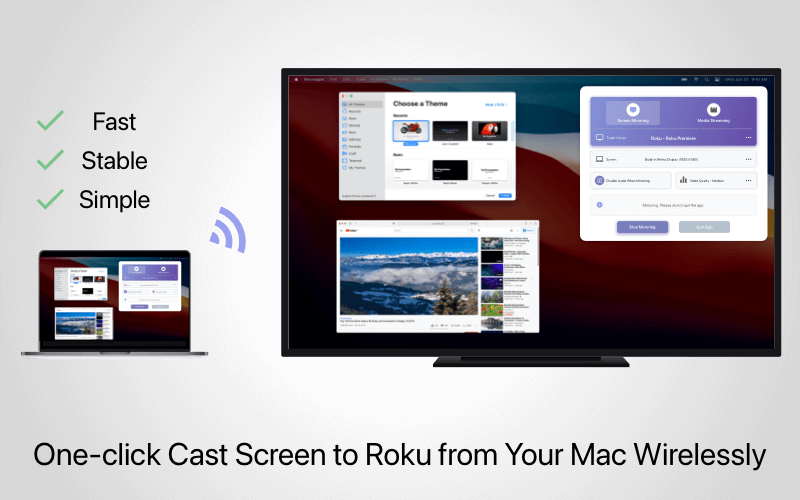 Airbeam is also a good choice for you to mirror your screen to any device. But it is a paid app. there is no free trial in Mac App Store. So it is not recommended in the first place.