Best Free Video Player on macOS 2023
For Windows users, Pot Player might be the best free video player. For Mac users, most of the apps are paid apps, and some are free trials. You still need to pay. Here is the free video player on macOS, so you can download it and have a try.
Fig Player
Fig Player was released on Mac App Store just in 2022/April, but it was already rated as high as 4.9 in Mac App Store.
It provides standard video/audio file format support, especially for ISO and M3U8 support; this is not supported on most video player apps. So you can watch the DVD videos or IPTV online streaming videos directly.
For the playback speed, you can customize it or watch the video by frame.
Screenshot, Video Recording, and even recording clips to a gif.
The auto-searched subtitle, Picture-in-Picture, and the music mode. You can download it from Mac App Store directly or search PotPlayer X to find it.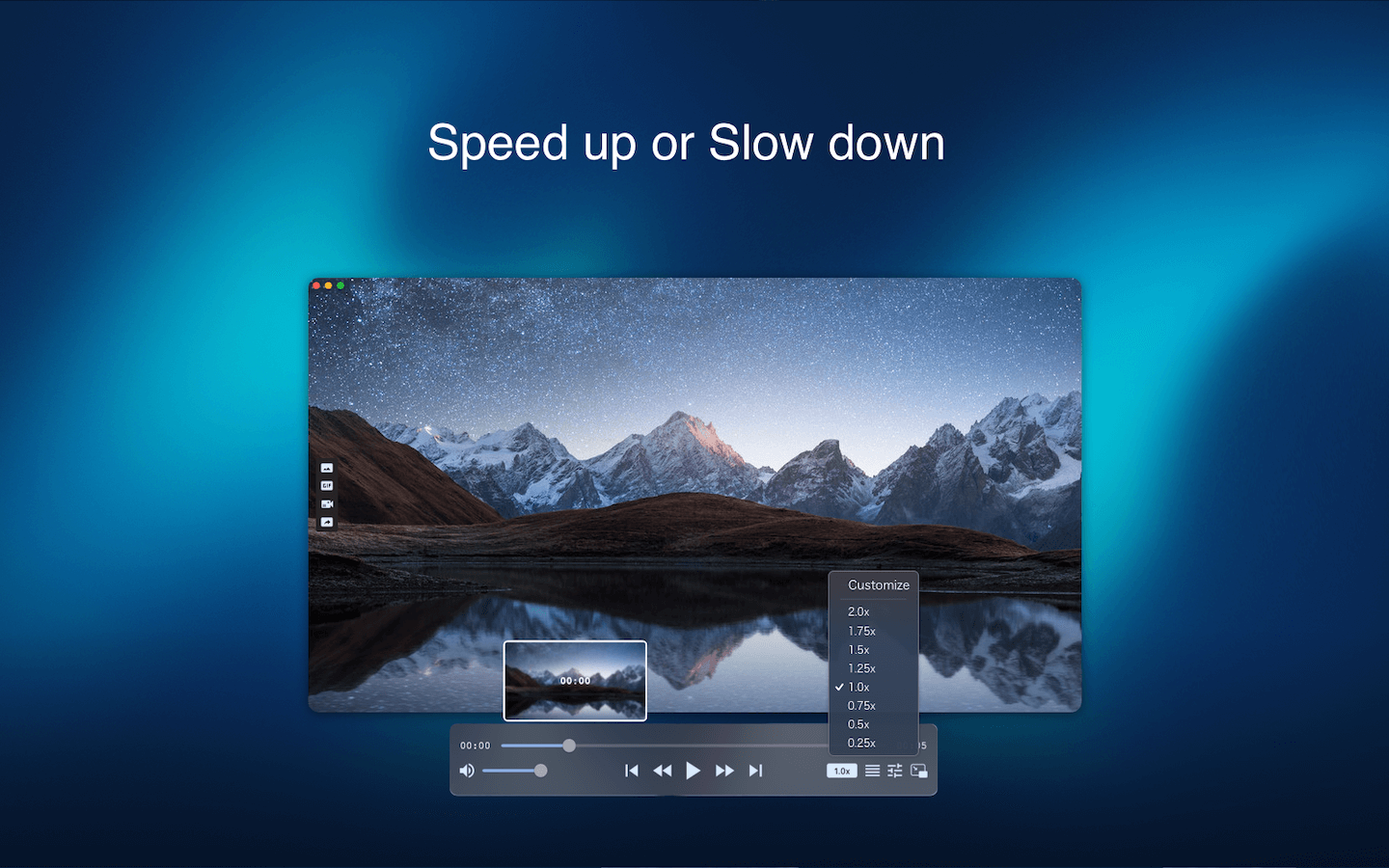 IINA
IINA was born to be a modern macOS video player, it uses a very modern design for the UI, and it is a free, open-source application powered by MPV. IINA support all kinds of video or audio file format. The incredible thing is that real users have translated IINA into more than 20 languages.
IINA does not have features like a screenshot or video recording etc. But overall, it is a stable video player for 4K and 8K files.
VLC
VLC & MPV are the famous open souring video player, but VLC is the one that is well-known by users. It is a free, open-source video player, and many video players use VLC as the encode/decode library. VLC supports macOS, Windows, iOS and, Android, even Linux. The only limitation is that VLC is not focusing on macOS, so the UI on mac is windows style.
Conclusion
These three video players are free video players on Mac. There are also some great paid video players. But it does not mean the free app is not better than the paid one.